Safari-Style Cruises in Galapagos
SMALLER GROUPS, BIGGER EXPERIENCES ON A GALAPAGOS LUXURY CRUISE
When it's finally time for the luxury Galapagos cruise you've been dreaming of, you deserve to experience the islands as an adventurer—not a tourist. You're ready to discover breathtaking landscapes, have up-close encounters with rare wildlife, dive into the marine world, and relax in accommodations as unique as the islands. Tour buses won't cut it. You're looking for full access to the island's hidden gems.
A small-ship luxury Galapagos cruise goes beyond checking this incredible destination off your bucket list. Our boutique style of travel lets you experience the islands the way Darwin did: away from the crowds, with freedom to explore your way.
Immerse yourself in the real Galapagos Islands—a place beyond your wildest dreams. Guarantee a deeper island experience on an award-winning Galapagos luxury cruise available year-round. Guarantee a deeper island experience on Travel + Leisure's #1 Intimate Ocean Cruise Line.
#1 Intimate-ship Ocean Cruise Line
See What's Included on an 8 or 15-Day Galapagos Luxury Cruise
EVERY DAY IS A DAY TO REMEMBER ON A YACHT SAFARI
MEMORABLE MEALS
FROM MASTER CHEFS

Fuel your exciting activities and shore excursions with five-star cultural cuisine. Renowned chefs prepare daily delicacies to suit individual tastes and preferences, making every meal memorable.

SEAMLESS SHIP TO
SHORE ACCESS

No long lines, no crowded tour buses. Daily excursions and guided adventures are easy with rear dive decks and small-group panga rides. Quasar expedition luxury yachts are designed to immerse you in the islands—fast.

RETREAT TO YOUR
STATEROOM OASIS

Cap off your adventurous days with relaxing nights in refined staterooms. From twice-daily housekeeping to eco-friendly amenities, we do it all so you can rest, refresh, and explore at your full capacity.
SEE THROUGH THE
EYES OF LOCALS

Our top Naturalist Guides know the Islands' secrets. They make sure you experience the unique wildlife you came to see. Imagine: a 10:1 Guest to Guide ratio, the industry low.

HELLO TURTLES,
GOODBYE CROWDS

Enter the realm of the Giant Tortoise. Dance underwater with sea lions. See the Waved Albatross soar. On a Galapagos luxury cruise, you're in for exciting sightings every day.

BIG ADVENTURE,
SMALL FOOTPRINT

Quasar's eco-friendly style of travel eases the burden of overtourism and offsets your carbon footprint. Doesn't it feel good to leave a positive impact and conserve the islands for future generations?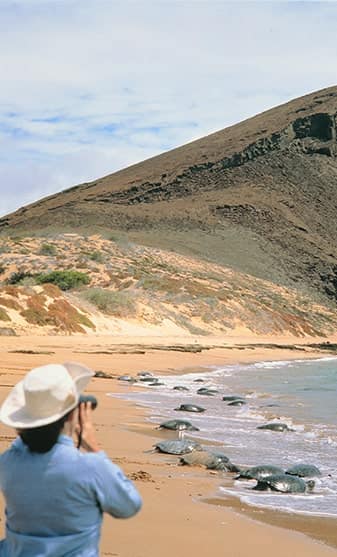 EXPERIENCE THE ISLANDS
As an Adventurer,
Not a Tourist
ON A SAFARI-STYLE GALAPAGOS
LUXURY CRUISE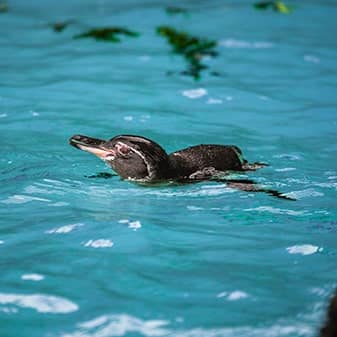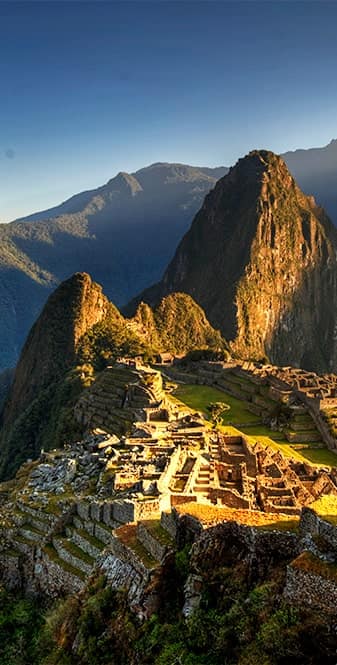 Learn Through a Local Lens
HAND-PICKED NATURALIST GUIDES SHARE EVERY ISLAND SECRET
The right naturalist can turn every experience into a lifetime memory. Our handpicked team of top Galapagos Guides bring earth science to life. We maintain a 10:1 Guest to Guide ratio, the industry low.
Our naturalists are Galapagos ambassadors and memorable educators; guardians of the legacy to protect the islands. Their expertise and Level III rankings offer Guests a unique, authentic experience.
MEET OUR GALAPAGOS GUIDES
Let Your Adventurous Spirit Fly
EXCLUSIVE GALAPAGOS CRUISE EXPERIENCES WITH QUASAR
Imagine: After Ecuadorian coffee and breakfast, a quick panga ride transports you to Darwin's paradise. A Galapagos Hawk calls out a hello, competing with sea lions barking to welcome you ashore. Yours are the first footsteps on the white sand beach. Where will the adventure take you today?
On your safari-style cruise, excursions are tailored to your interests, preferred level of activity, and desire for off-the-beaten path activities. Quasar lets you see Galapagos your way.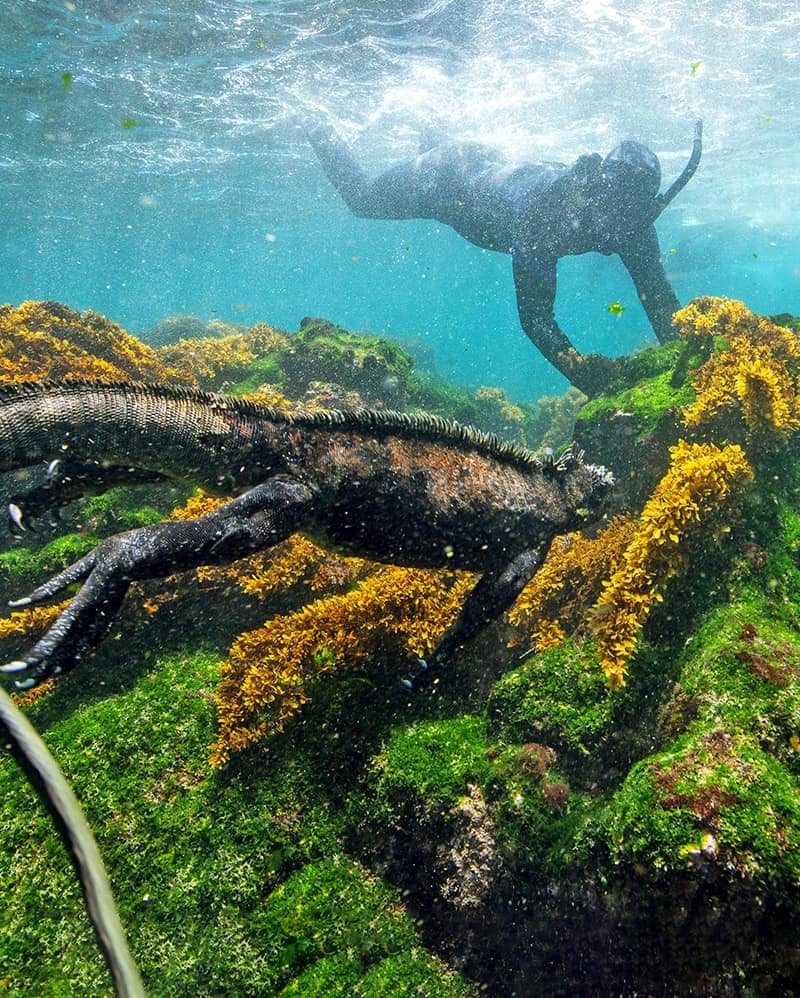 ---
SNORKEL ALONGSIDE VIBRANT
MARINE LIFE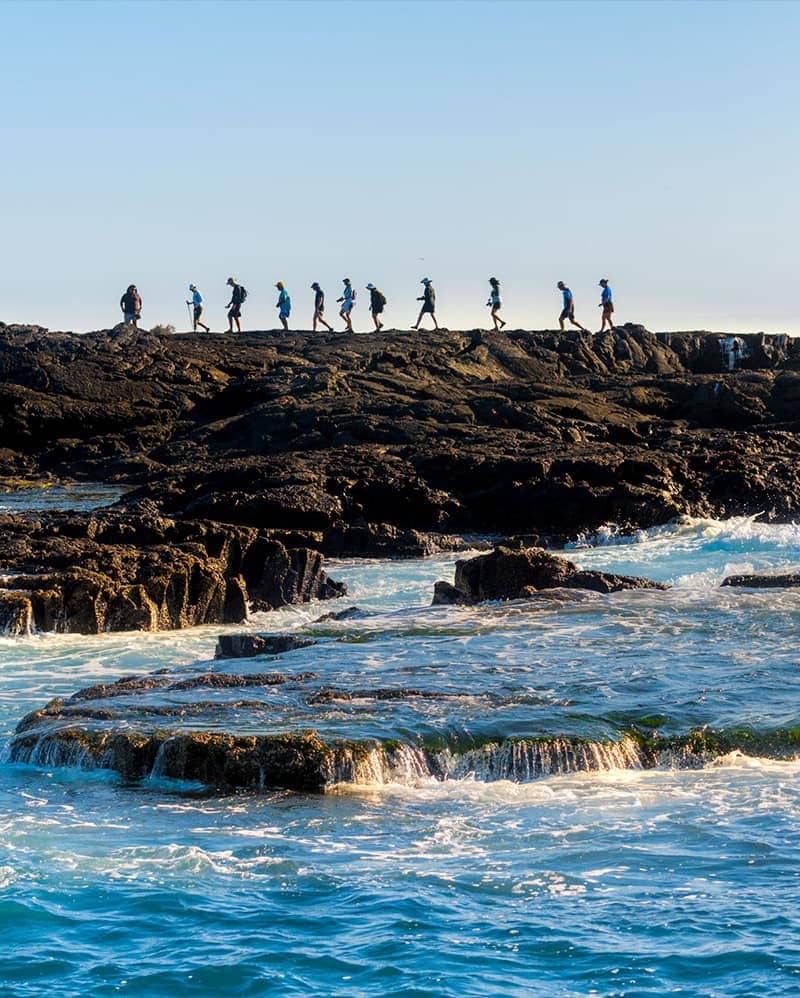 ---
DISCOVER HIDDEN GEMS
ON WALKS & HIKES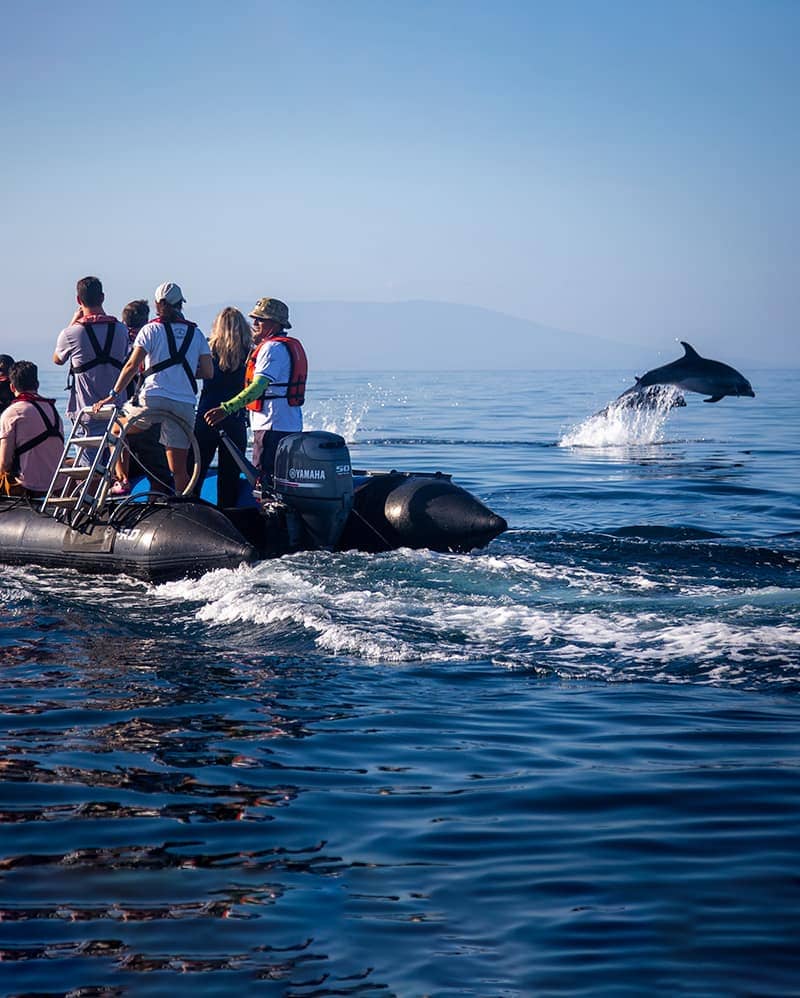 ---
GET CLOSER TO WILDLIFE
ON ZODIAC RIDES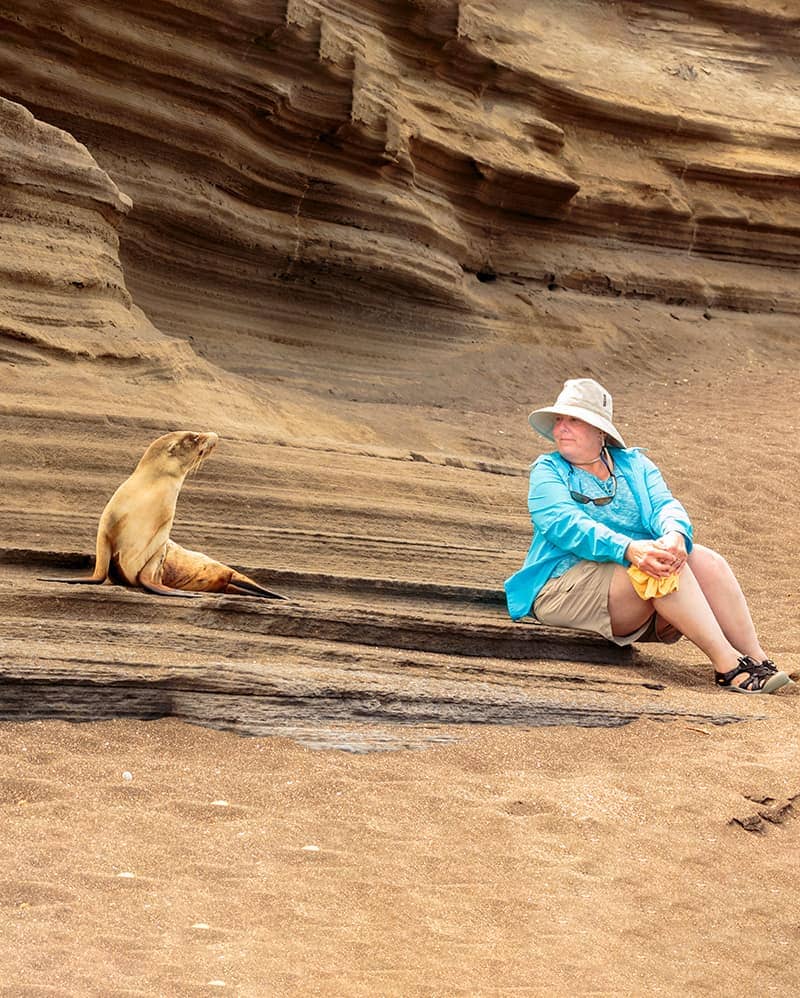 ---
EXPERIENCE INCREDIBLE SPECIES
UP-CLOSE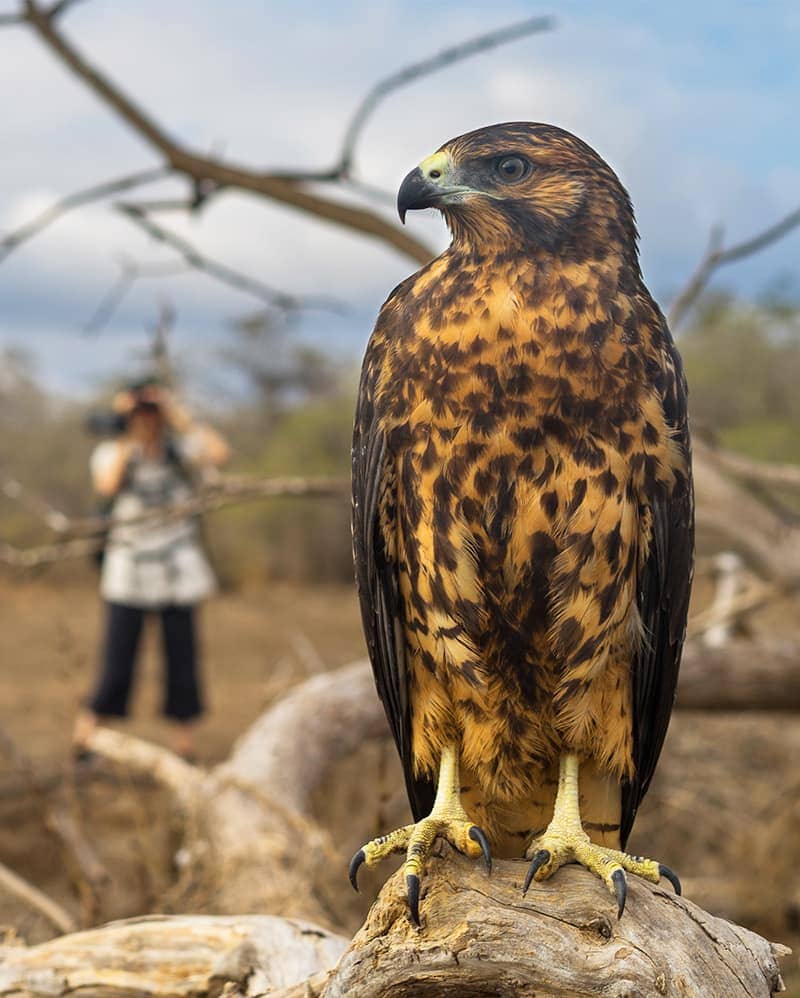 ---
DELIGHT IN BUCKET-LIST
BIRD WATCHING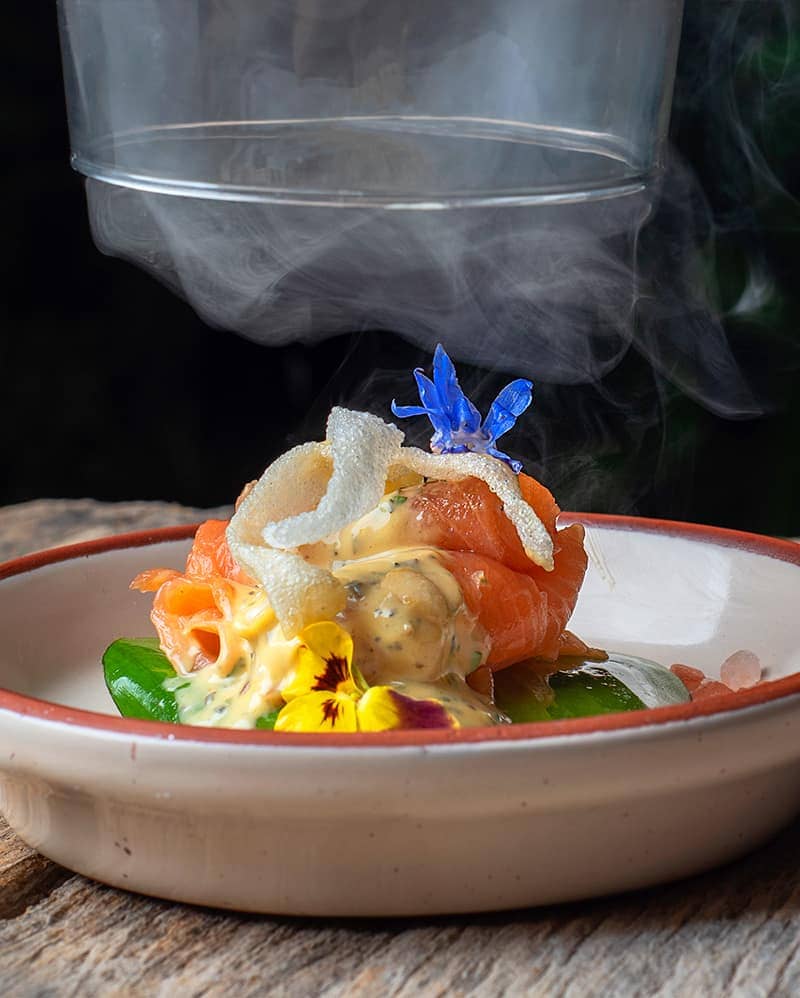 ---
WINE & DINE YOUR WAY
THROUGH PARADISE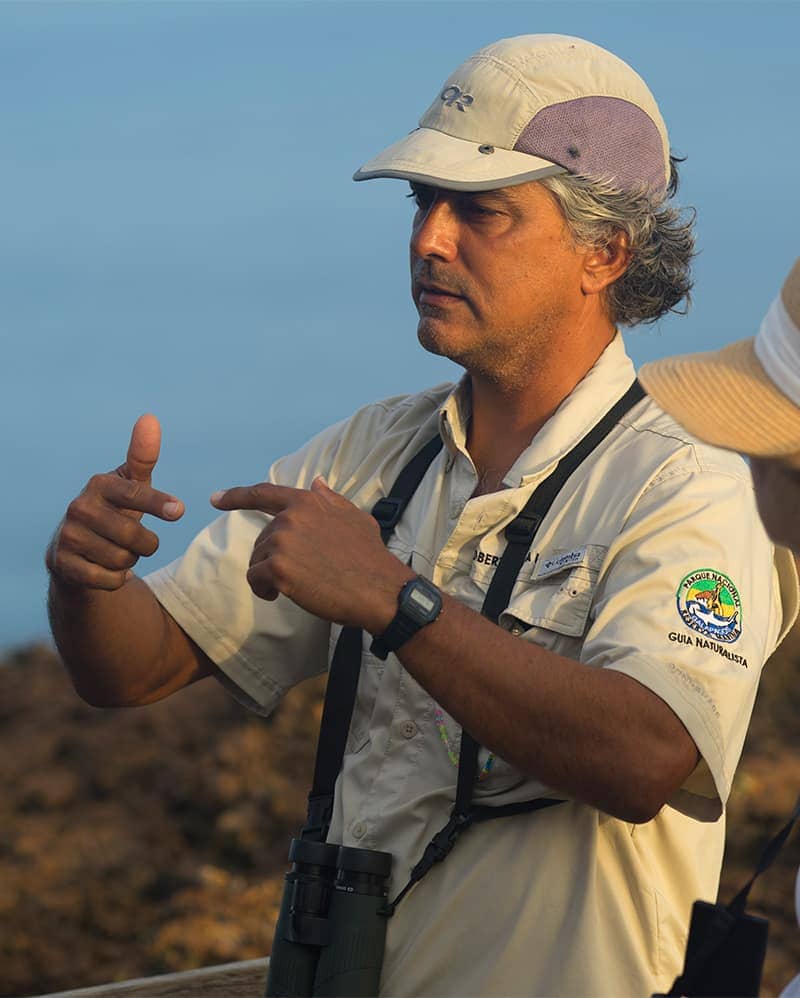 ---
SEE THROUGH THE EYES
OF TOP GUIDES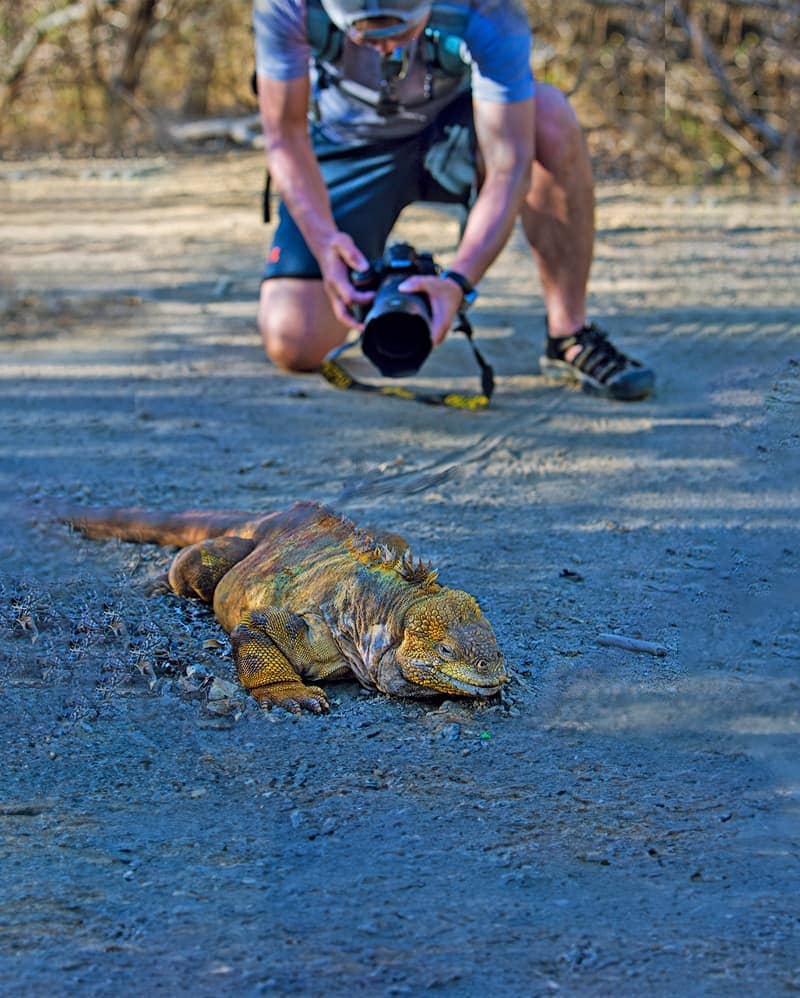 ---
BE CAPTIVATED BY ENDLESS
PHOTO OPS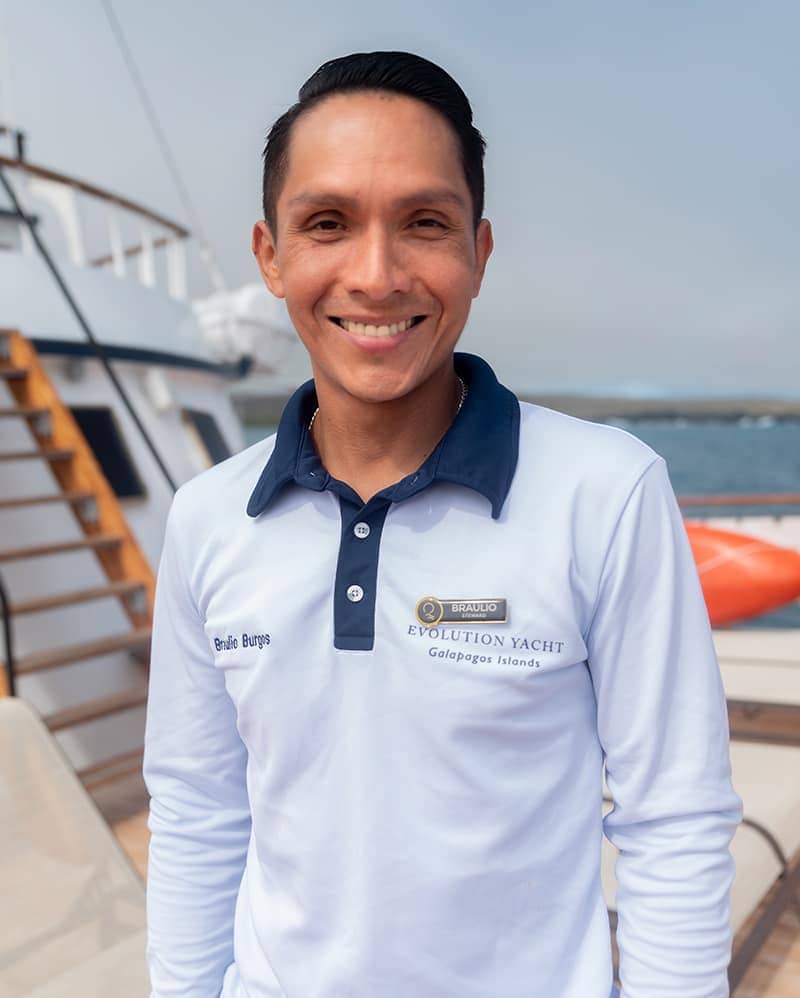 ---
GET PAMPERED
BY A WORLD-CLASS CREW
---
JUMP INTO THE ACTION
BY OUTSOURCING SCUBA DIVING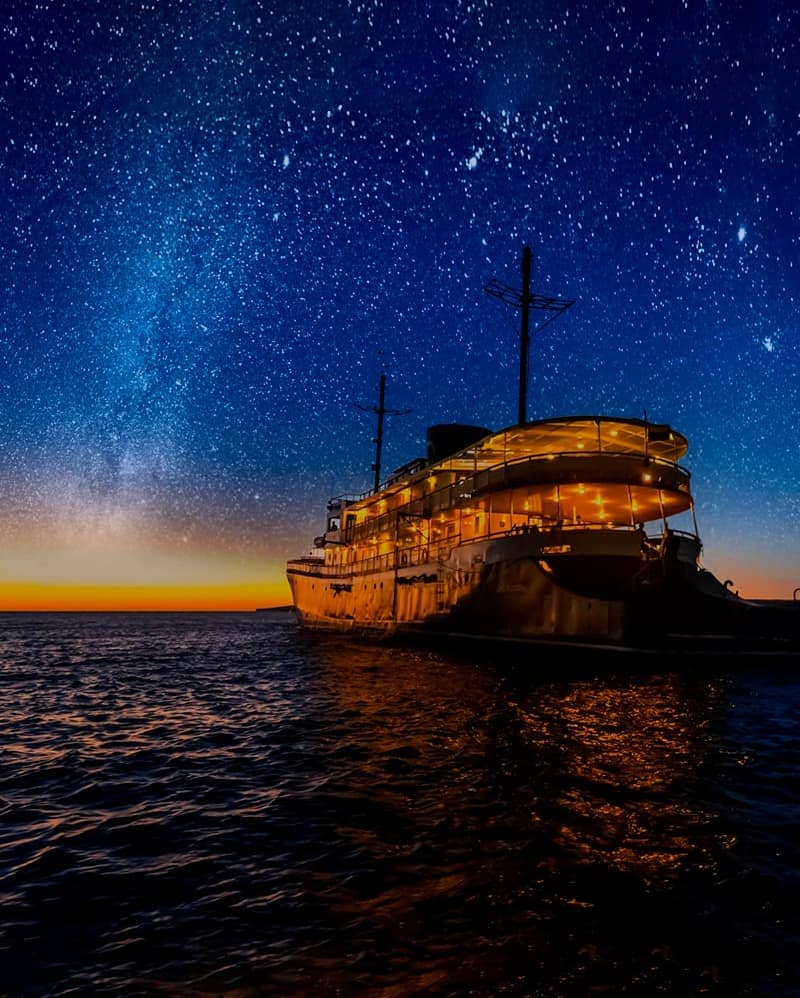 ---
GAZE UP AT MAGNIFICENT
STARRY SKIES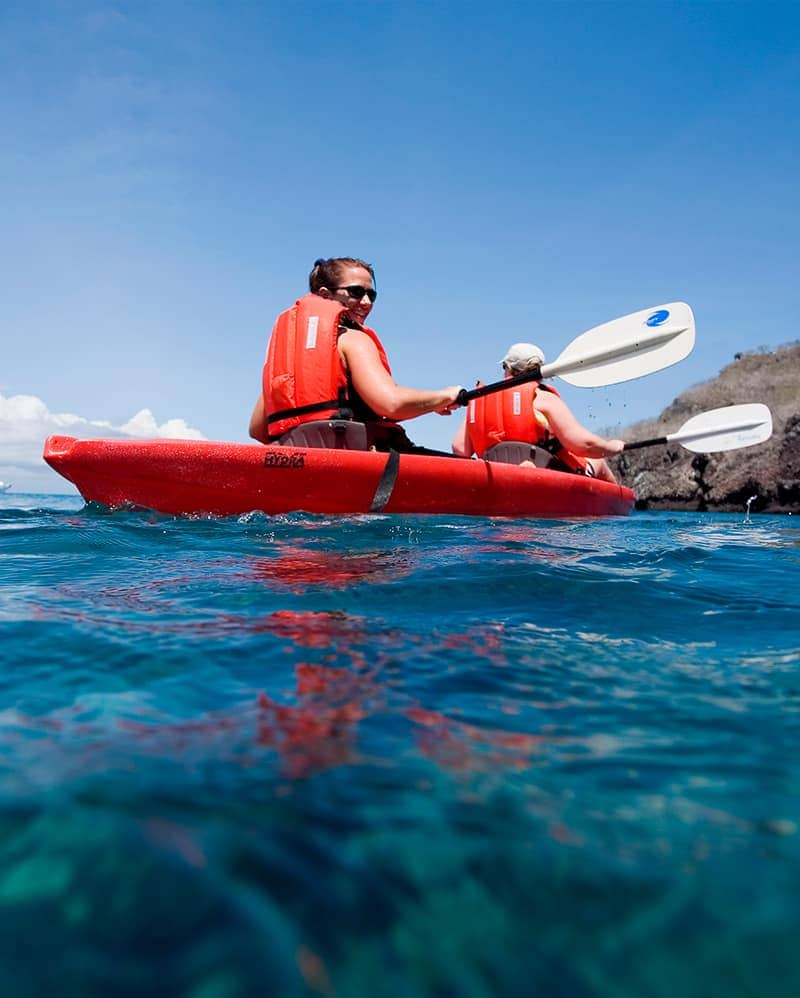 ---
EXPLORE TURQUOISE WATERS
BY KAYAK
Which Yacht or Trip is Right for You?
LUXURY GALAPAGOS TOURS FOR ALL AGES AND STAGES
Go together. Go private. Go solo. No matter your travel companions, Quasar has a Galapagos luxury cruise for everyone. Our small-ship adventures are tailored to fit your travel style and give you in-depth access to one of the world's most remarkable destinations. Every day—any time of year—is filled with bucket-list moments.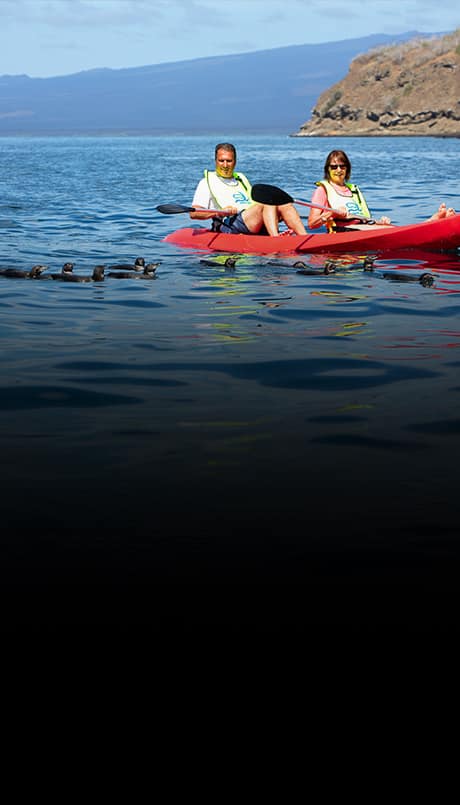 CRUISES FOR COUPLES
AND SOLO TRAVELERS
Our boutique travel style means deeper experiences with islands, rare wildlife, and Guides. Whether you are traveling together or solo, our itineraries allow you to not only see it all, but feel it all. Fellow travelers become lifelong friends.
View More
Galapagos Small Ship Cruises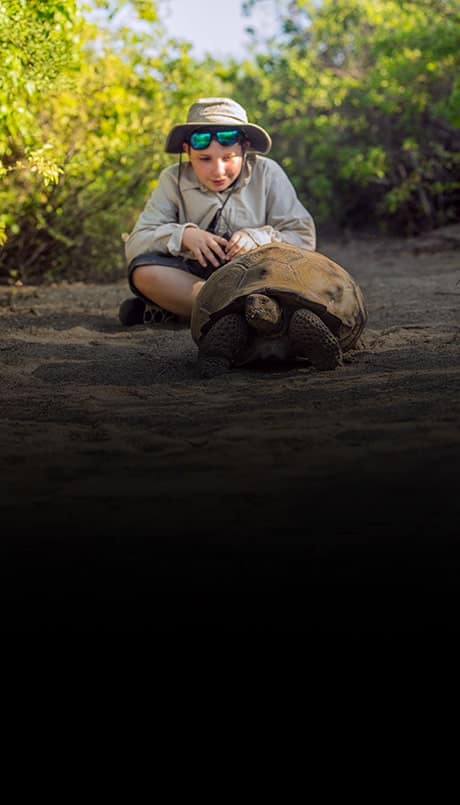 FAMILY-FRIENDLY
GALAPAGOS CRUISES
Traveling with kids can be complicated between lugging suitcases, figuring out logistics, and catering to picky pallets. Our Galapagos family cruises eliminate the stress of family travel and deliver an experience you'll want to relive.
View More
GALAPAGOS FAMILY CRUISES
CHARTER A YACHT
IN GALAPAGOS
Our Galapagos yacht charters deliver the ultimate in privacy, luxury, and personalized adventure. While our dedicated crew takes care of the details and logistics, you and your select guests can experience the call of the wild your way.
View More
GALAPAGOS PRIVATE CHARTERS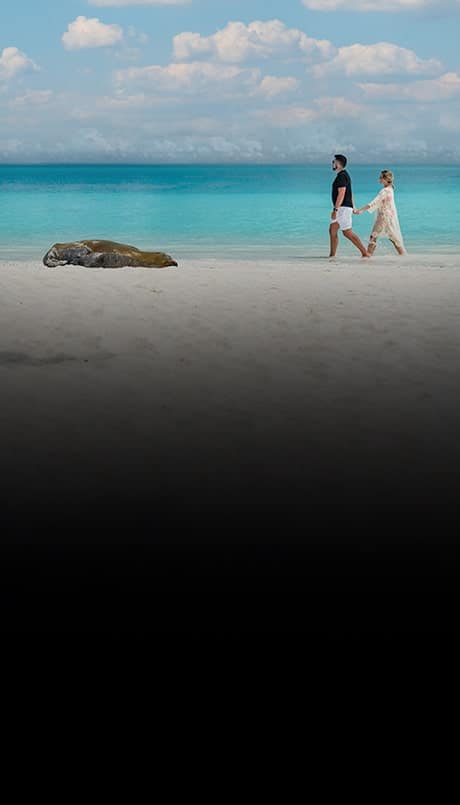 HONEYMOON
CRUISES
What better way to begin the story of your marriage than a bucket list trip on Travel + Leisure's World's Best Intimate Cruise Line? Experience a romantic island getaway with your soul mate, with tailor-made itineraries to fit your passions.
View More
Galapagos Honeymoon Cruises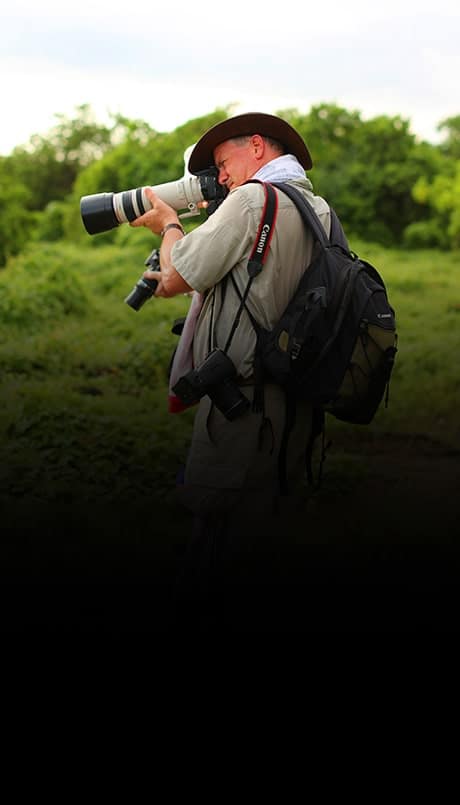 PHOTOGRAPHY
EXPEDITIONS
Photography hobbyists and enthusiasts are invited to capture the magic of Galapagos on expert-led expeditions. Renowned professionals like Tui de Roy will guide you in sharpening your wildlife and landscape photography skills.
View More
Photography Cruises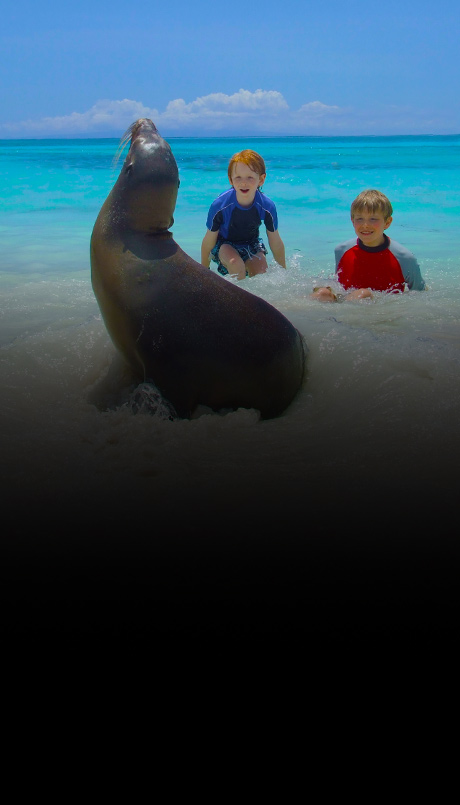 SPECIAL NEEDS
CRUISES
A departure exclusively for children with autism and their families, small groups are rewarded with big experiences. Join in special needs expert Denise Carbon for an unforgettable week on bonding in amazing Galapagos.
View More
Special Needs Cruises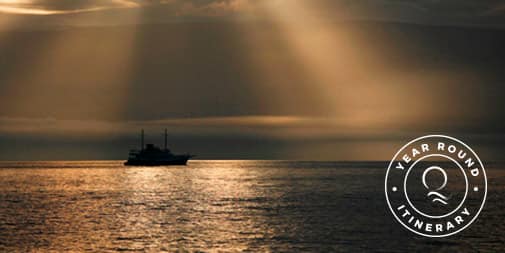 Evolution Yacht for 32 Guests
From US$ 8,950 per person
---
Light or Moderate Activity Level
Baltra Island Port, Galapagos Islands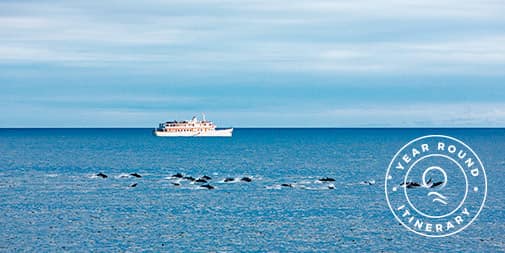 Grace Yacht for 16 Guests
From US$ 9,950 per person
---
Light or Moderate Activity Level
Baltra Island / Puerto Ayora Port, Galapagos Islands
Evolution Yacht for 32 Guests
From US$ 17,005 per person
---
Light or Moderate Activity Level
Baltra Island Port, Galapagos Islands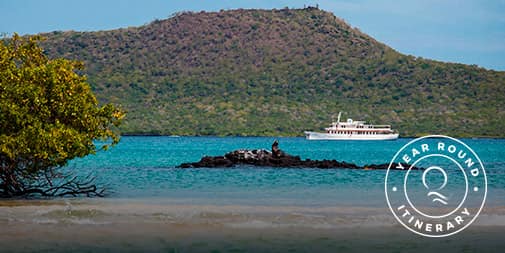 From US$ 9,950 per person
---
Light or Moderate Activity Level
Baltra Island Port, Galapagos Islands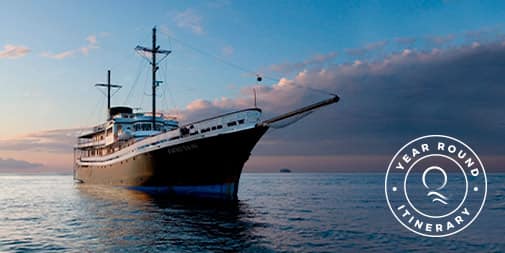 Evolution Yacht - 32 Guests
From US$ 8,950 per person
---
Light or Moderate Activity Level
San Cristobal Island, Galapagos Islands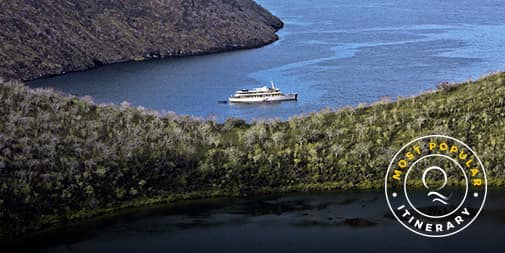 From US$ 18,905 per person
---
Light or Moderate Activity Level
Baltra Island / Puerto Ayora Port, Galapagos Islands
Save Up To $3,000 Per Cabin (Includes Galapagos Flights). On All March - May 2024 Cruises

ENJOY RARE SPRING SAVINGS WHEN YOU TRAVEL ABOARD QUASAR'S WORLD'S BEST AWARD-WINNING LUXURY YACHTS
Incredible Savings + Free Galapagos Air ($530)!
Clearest Galapagos Skies!
It's The Best Underwater Visibility For Snorkeling!
YES I WANT TO SAVE $3,000+ PER CABIN.
TAKE ME TO THE OFFER!
Responsible Travel That Helps, Not Harms
LEAVE A LIGHTER FOOTPRINT AS YOU EXPLORE THE ISLANDS
On a Quasar eco-friendly cruise ships, you'll join our fight to conserve Galapagos, protect wildlife, and support local economies. From our zero single-use plastic policy to carbon-neutral emissions, we are working toward a future of clean energy.
Together with our sustainability partners, every Galapagos luxury cruise with Quasar supports restoring, improving, and protecting the islands.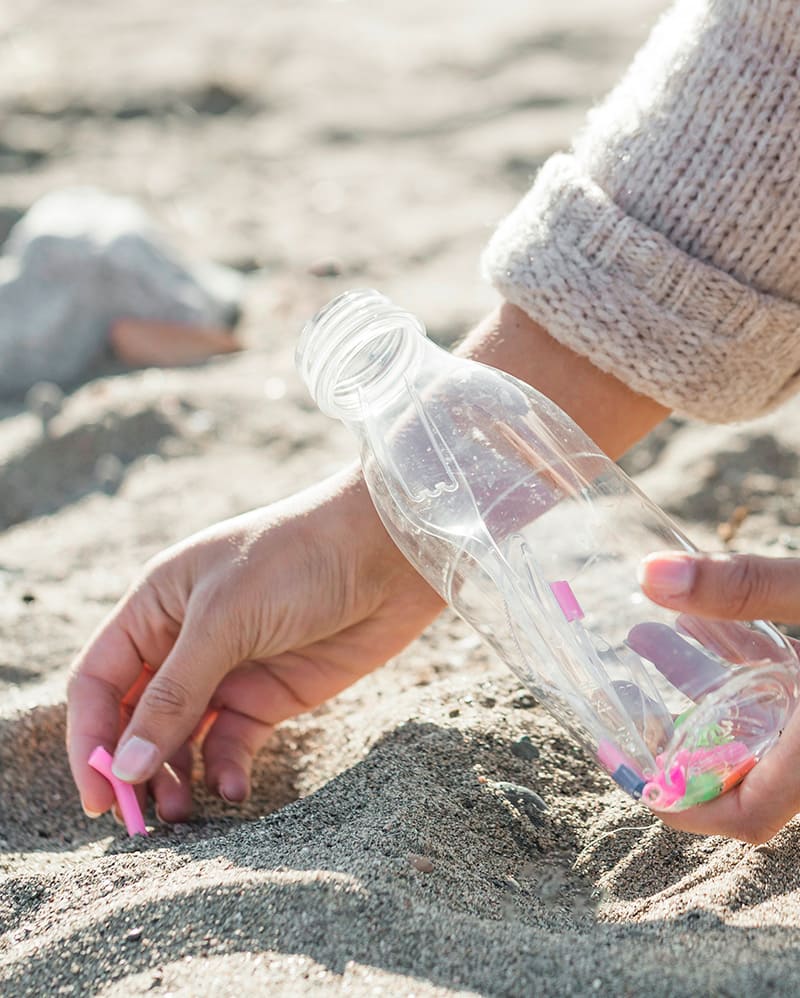 ---
REDUCING WASTE ONBOARD OUR YACHTS TOGETHER WITH THE WORLD WILDLIFE FUND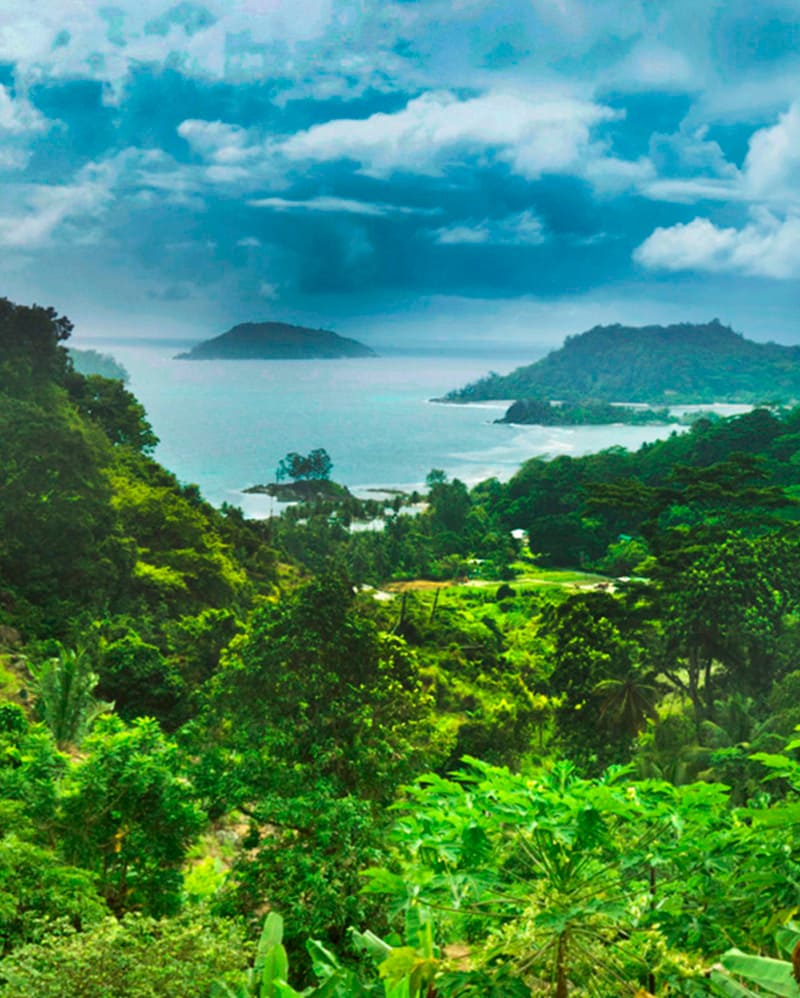 ---
CREATING 100% CARBON NEUTRAL ADVENTURES TOGETHER WITH THE CARBON FUND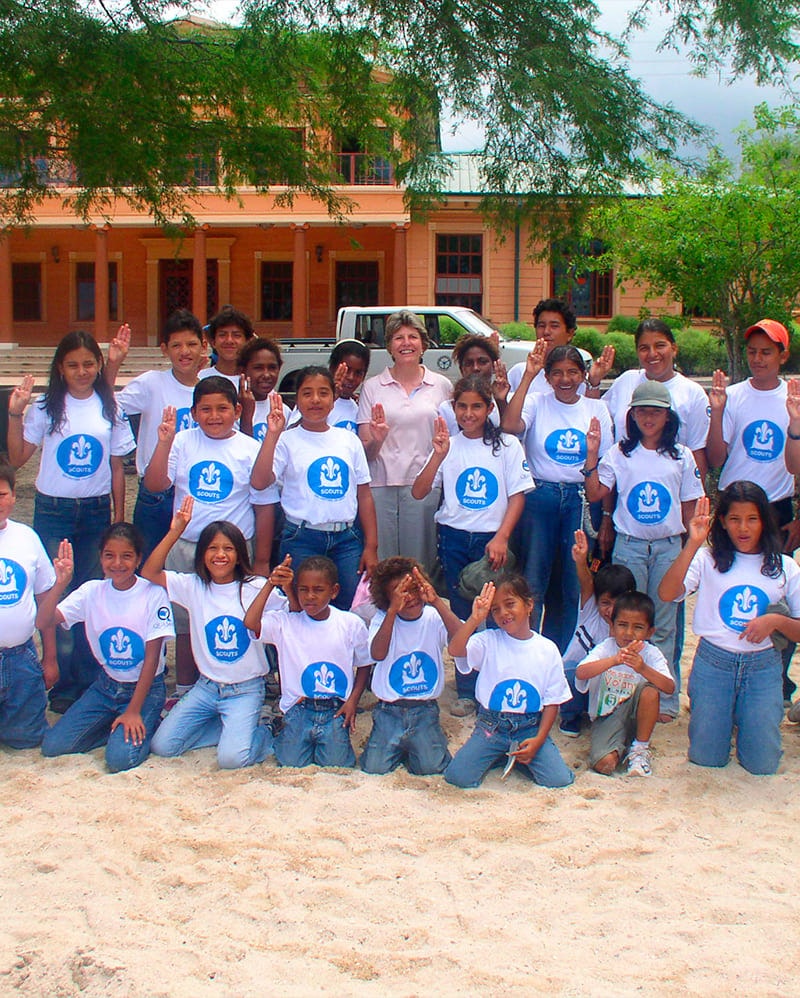 ---
EMPOWERING YOUNG CONSERVATORS WITH THE SAN CRISTOBAL ISLAND SCOUTS PROJECT
Choose Your Iconic Galapagos Luxury Yacht
SET SAIL ON A FIVE-STAR FLOATING HOTEL DESIGNED FOR ISLAND ACCESS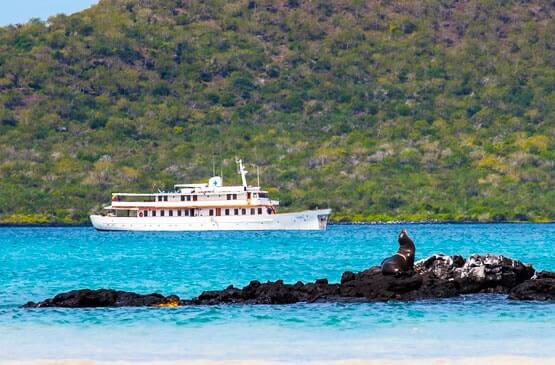 QUASAR GRACE YACHT
8 & 15 Day Cruises | 16 GUESTS
Timeless elegance with royal history. Cruise the Galapagos Islands aboard Grace Kelly's honeymoon yacht.
explore

the

grace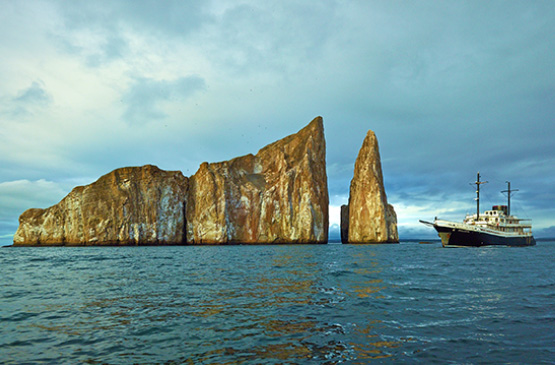 QUASAR EVOLUTION YACHT
8 & 15 Day Cruises | 32 GUESTS
Experience the Galapagos in spacious comfort and privacy aboard a luxury yacht that retraces the footsteps of Darwin.
explore

the

evolution
How to Get To Galapagos
DISCOVERING DARWIN'S PARADISE IS EASIER THAN YOU THINK
Travel to the enchanted islands from any part of the world by air, with a quick hop from mainland Ecuador to the Galapagos Islands. From flight coordination to tailoring your itinerary, our Expedition Designers do it all.
Is there a flight directly to Galapagos?
There are no direct international flights to Galapagos. To reach the islands, you must first arrive in mainland Ecuador (either Quito or Guayaquil), then take a quick flight directly to your Galapagos cruise port.
How much does a ticket cost from Quito or Guayaquil to Galapagos?
The extra roundtrip plane ticket from Ecuador's mainland cities of Quito or Guayaquil to Galapagos averages US$ 450-500. This tier of tickets allows for changes and includes one checked bag. Domestic air tickets to Galapagos are typically not included with Quasar's Galapagos cruises, however, we are happy to help you arrange this flight in conjunction with your selected yacht safari.
How far in advance should you book your flight to the Galapagos or South America?
Unlike other destinations, airlines that fly to Galapagos do not apply the typical dynamic pricing conditions. Therefore, the "golden rule" of booking flights between 40 and 50 days prior to your cruise does not always apply. Because flights to the islands are limited, the peak time to buy your ticket to Galapagos is as soon as your island accommodations are booked (cruise or hotel).
LEARN MORE ABOUT TRAVELING TO THE GALAPAGOS
The Simple Quasar Booking Plan
Get in touch for a complimentary consultation

Book a Call or Fill Out a Short Form
We will book you in for a complimentary consultation
This consultation can be as short or as long as needed
We are available Monday - Friday from 9AM - 8PM EST

Work with a specialist to
plan your perfect trip

During your consultation will go through any questions you have
We will discuss our Galapagos Itineraries in detail
We will guide past common mistakes made by most travelers

Enjoy the trip
of a lifetime

Our dedicated team will be with you every step of the way
We will make sure all your special requirements are taken care of
You'll return home having experienced the most fulfilling adventure of your life
Real Guest Cruise Reviews & Testimonials
JOIN THE RANKS OF TRAVELERS WHO EXPERIENCE THE REAL GALAPAGOS
When to Visit the Galapagos Islands
START SOONER, STAY LONGER IN THIS YEAR-ROUND DESTINATION
Unlike many of the top vacation destinations in the world, there is no "bad" time to travel to the Galapagos Islands. Set right on the equator, the archipelago's air and water temperatures rarely vary from ideal. Every month is filled with wonder and delight, other-worldly wildlife encounters, and underwater radiance.
WHEN IS THE BEST TIME TO VISIT THE GALAPAGOS?
---
Quasar As Seen On: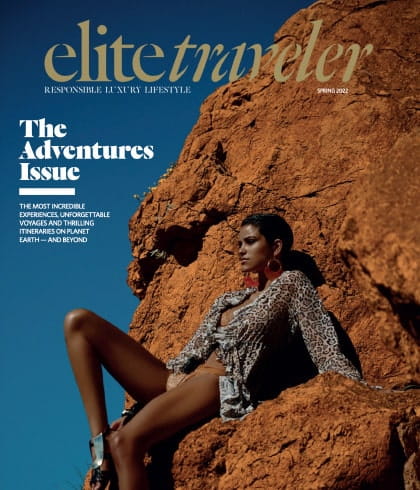 Explore Top Cruise Suites - Grace Kelly Suite
Condé Nast Traveler: Best Expedition Cruise Line 2023
Travel+Leisure: 2023 World's Best Awards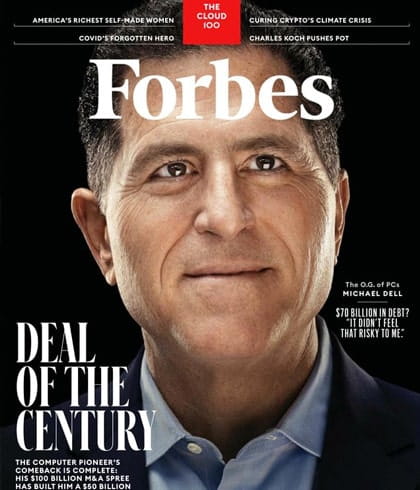 The Galapagos is Back in Business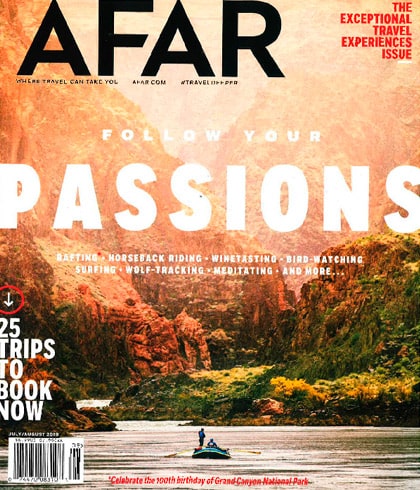 Galápagos Islands: What to Know Before You Go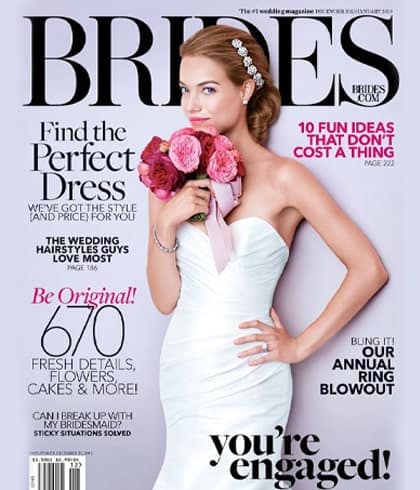 8 Royal Honeymoon Destinations to Inspire Your Own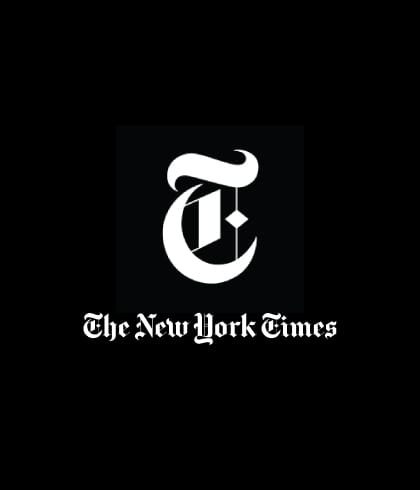 10 Tours to Turn Travelers Into Photographers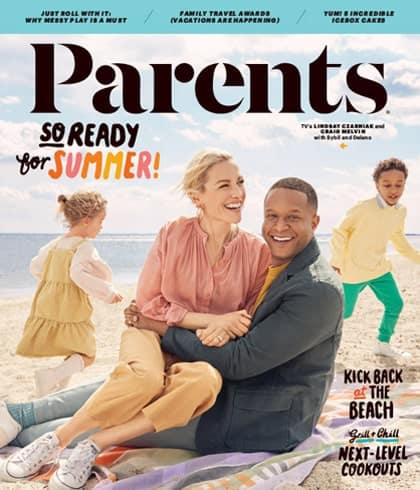 6 Conservation Vacation Destinations Where Wildlife and Families Both Win
Real People. Insider Knowledge.
MEET PAUL AND DIANE! DEDICATED EXPEDITION DESIGNERS WHO ARE READY TO HELP YOU PLAN YOUR GALAPAGOS CRUISE.

ENGLISH & SPANISH
SPEAKING (U.S.A. BASED)

FRIENDLY TRAVEL PROFESSIONALS
WITH LOCAL KNOWLEDGE

COMPLIMENTARY PLANNING
CALLS AROUND YOUR SCHEDULE
Our Galapagos Expedition Designers have been in your shoes before. They know what it takes to plan the perfect Galapagos luxury cruise. With a complimentary call, we'll answer your every question, suggest or arrange trip add-ons, and recommend the premier top bucket-list itinerary. Don't sweat the details—that's our job.
<
Top 10 Galapagos FAQs Asked by First-Time Travelers
EASE TRAVEL PLANNING WITH OUR 38 YEARS OF GALAPAGOS LUXURY CRUISE EXPERIENCE
Over 97% of the Galapagos archipelago is a national park, completely off limits to human establishments. Only 3% of the islands are human-inhabited, where hotels are allowed to be built. Therefore, the only way to access the majority of the visitor sites is on a cruise throughout the entire archipelago.
If you are considering a hotel-based visit, one major problem you'll face is how to access the Galapagos National Park. There are roughly 70 terrestrial and 70 marine visitor sites throughout the national park where travelers are permitted. Only a handful of these landing sites are accessible from the hotels by day boat, usually at additional cost.
Hotels throughout Galapagos compete for spaces on day boats that take visitors to landing sites. If you are lucky enough to get a seat, landing site rides can then be 2.5 hours each way with a high possibility of getting seasick.
When it's finally time for your Galapagos trip, the last thing you want is for your experience to be limited and your national park access restricted. While hotel stays are a wonderful way to relax before or after your journey, cruise boats have the edge when it comes to exploring the islands. Think of a yacht safari as an exclusive floating luxury hotel, complete with off-the-beaten-path adventure activities, rare wildlife encounters, personalized itineraries, and access to the authentic, uninhabited side of the islands.
Starting in 2010 when restrictions on non-local ships were lifted, larger international cruise lines started to gain interest in Galapagos. Organizations like Celebrity, Silversea, Disney and Hurtigruten now offer cruises in the archipelago. All of these major cruise lines operate 100 passenger ships, which is the largest ship size permitted in the Galapagos National Park and the Galapagos Marine Reserve.
If you have cruised with a major cruise line before, 100 passengers may sound like a very small number. However, in Galapagos, these ships are the equivalent of the 1,000 passenger ships in other popular cruising destinations.
To get the top experience in the Galapagos, we highly recommend choosing luxury yachts with 36 passengers or less. With much smaller tour groups, flexible itineraries, and dedicated naturalist guides, yacht safaris allow you to experience Galapagos away from the crowds.
Galapagos cruises depart from 3 places within the archipelago: Baltra Island, the port town of Puerto Ayora (on Santa Cruz Island), and the port town of Puerto Baquerizo Moreno (on San Cristobal Island). No Galapagos cruises leave from mainland Ecuador. Your adventure begins with an easy domestic flight from Quito or Guayaquil to the Galapagos.
Guests traveling with Quasar will not need to worry about the logistics of getting to the Galapagos and to your cruise departure port. We will make all the arrangements for you, from the moment you land in mainland Ecuador until the moment you depart from your lifetime adventure.
We often get asked what the cost of a Galapagos Islands cruise is. The answer depends on the type of accommodations and experiences you are seeking.
Use the general guidelines below to book the premier Galapagos luxury cruise to fit your budget. Keep a lookout—Galapagos cruise offers are available from time to time, especially if you have a flexible travel timeline.
Budget Cruises: In terms of accommodations, these cruises are the equivalent of 1 and 2 star hotels. Budget cruises can cost between $250-$430 dollars per person, per day. A week-long budget Galapagos cruise can cost between $1,800-$3,000 per person.
Tourist Superior Cruises: Cruises in this category are the equivalent of a 3 star hotel and can cost between $450-$600 per person, per day. A week-long tourist superior cruise can cost between $3,100-$4,200 per person.
First Class Cruises: First class cruises are the equivalent of a 4 star hotel and can cost between $610-$780 per person, per day. A week-long first class cruise can cost between $4,300-$5,500 per person.
Luxury Cruises: These cruises are the equivalent of a 5 star hotel in terms of accommodations, service, excursions, cultural immersion, and expert naturalist guides. Luxury cruises in Galapagos can cost between $800-$1,700 per person for the day, depending on the suite category you choose. A week-long Galapagos luxury cruise can cost between $6,000-$12,000 dollars per person and typically deliver the highest overall value to travelers.
Extras: It's important to factor in additional costs like alcoholic beverages, laundry, souvenirs, and gratuities for Guides and crew. Learn more here - How much does a Galapagos cruise cost?
Simply put, absolutely! Galapagos is a one-of-a-kind destination that most travelers, and especially wildlife enthusiasts, have on their bucket lists. There's no other place on earth where you can safely get up close to wild animals in their natural habitats.
There are over 40 national park landing sites throughout the islands where travelers are permitted to go ashore, enjoy adventure activities, and interact with the rare species that inspired Darwin's revolutionary research. Over 70% of these landing sites are not accessible when staying in a hotel. A safari-style Galapagos luxury cruise guarantees an immersive adventure that follows in Darwin's footsteps.
To get to the Galapagos Islands you must take a domestic flight from the cities of Guayaquil (airport code GYE), Manta (airport code MEC) or Quito (airport code UIO) in mainland Ecuador. All three cities offer direct flights to the Galapagos, although only Quito and Guayaquil currently offer them daily.
Direct flights from the cities of Guayaquil and Manta to Galapagos take between 1 hour and 45 minutes to up to 2 hours (depending on wind and weather conditions). Direct flights from Quito to Galapagos take about 2 hours and 20 minutes. However, it is worth noting that there are normally only 1 to 2 direct flights to the Islands per day from Quito, while there are about 6 to 8 flights to the Islands with a brief stopover in Guayaquil. Flying to Galapagos via Guayaquil is the most common way to get to the Islands when flying from Quito. These flights take around 3 hours 30 min to 3 hours 50 minutes, depending on the airline you choose and the length of the stop in Guayaquil. Stopovers in Guayaquil are normally not long (40 to 50 minutes) and you are not required to disembark the plane while the airplane refuels and the passengers from Guayaquil board.
Galapagos is arguably one of the safest and most magical destinations in the world. Crime is basically nonexistent in the islands, but there are some basic precautions that all Galapagos travelers must take, especially when visiting mainland Ecuador. Everyone who visits Galapagos must spend at least a day in the mainland, at one of Ecuador's main cities. And just like any large city around the world, there are some basic precautions you must take. Please refer to our detailed article 'Is it Safe to Travel to the Galapagos Islands?' for necessary precautions for a pleasant stay in both Ecuador and the Galapagos.
Some Galapagos luxury cruise companies, including Quasar's Evolution yacht, are equipped with an infirmary and a doctor on board for the added safety of its guests. Our crew and Guides are trained in safety protocols. In the event of an emergency, while rare, there are swift, safe medical evacuation options.
For anyone interested in visiting the Galapagos, there is really no better or worse month to visit the Islands. In part this is because the Galapagos archipelago is right on the equator; therefore air and water temperatures do not vary much throughout the year. In addition, almost all of the animal species in Galapagos do not migrate, which means you can see them any time of the year. The Waved Albatross is one of the few migratory exceptions and is best seen in spring and summer. For a detailed month by month depiction of Galapagos travel in terms of weather, water temperatures and animal encounters, please visit our page of When to Visit the Galapagos Islands.
However, there is a high season for tourism in Galapagos which tends to be from mid-December to January and from June to August. This coincides with the general holidays and vacation months of the northern hemisphere and doesn't have anything to do with weather or animal migration patterns in Galapagos. High and Low seasons are solely based on the travel trends of the Galapagos' main market, North America, which represents about 60% of its international travelers. So, if you want to avoid the crowds in Galapagos, and perhaps even take advantage of a nice discount, travel in 'the secret season' which is from September through early December.
Unless you already live in Ecuador, making your way to the Galapagos is going to be a multi-leg travel event. You'll have to take an international flight to get to Ecuador, and then you'll need to take a domestic flight out to the islands. There are a few important things to remember when trying to get to Galapagos:
- There are no international flights to Galapagos.
- The only way to get to the Islands is by air.
- Make sure you are flying to the right island in Galapagos.
- Don't book your flights before you have booked your cruise or hotel stay.
- Leave some buffer time between your international and domestic flights.
For a detailed step by step guide, be sure to visit our page on How to Get to the Galapagos Islands.
Galapagos cruise itineraries are often referred to as 'loops' due to the circular routes the ships take around the archipelago. Therefore, whether a company calls their offerings 'itineraries' or 'loops,' they are talking about the same concept.
We are pleased to report that selecting an exceptional Galapagos itinerary is straightforward as long as you are familiar with the destination and the regulations of the Galapagos National Park. Our in-depth article, 'Galapagos Cruise Itineraries & Loops Explained: Which One is Best?' provides a comprehensive understanding of the distribution of the Galapagos Archipelago, the workings of the Galapagos National Park regulations, and the reasons why cruise companies have various ways of dividing their 15-day cruise routes into shorter 4, 5, and 8-day options.