Summer is one of our most popular seasons in the Galapagos, and it's not hard to see why. As families with children move out of the school year and enter summer vacation, they make plans for their annual holidays—which brings many of them to the Galapagos. Fortunately, the Islands are more than happy to put on a dazzling show for them when they arrive. June is a wonderful time to visit the Islands, as a range of natural events and climate conditions combine for the perfect environment for adventure and discovery.
Here are 6 factors that make visiting the Galapagos in June a wonderful adventure.
Temperatures for Galapagos Islands in June:
| Average Low: | Average High: | Water Temperature: | Average Rainfall: |
| --- | --- | --- | --- |
| 68°F / 20°C | 78°F / 26°C | 74°F / 23°C | 0.25 inches / 0.64 cm |
1. Most Pleasant Weather of the Year
According to our weather experts and many of our guests, June might just hold the claim to the most pleasant weather of the year in the Galapagos Islands. Though the Islands' tropical climate makes them pleasant year-round, June lands in the sweet spot between the warm weather and the cloudier seasons. It's temperate and mild, while also guaranteeing plenty of sunshine throughout your trip, making it a favorite of many of our travelers. Air temperatures range from 70°—79° F (21° —26°C), perfect for enjoying all that the natural beauty of the Islands has to offer.
But what about when you dip your toes into the crystal-clear coastal waters?
2. Wonderfully Warm Water for Swimming and Snorkeling
Don't worry — the water in June in the Galapagos is equally delightful. The average water temperature of 74°F (23°C) ensures that you'll always be comfortable during water-based activities, whether it's swimming and frolicking with seals or doing some of the best snorkeling in search for creatures hiding in the reefs and shallows surrounding the Islands. From perfect air to perfect water, June certainly knows how to put its best foot forward in the Islands of the Galapagos.
3. The Humboldt Current Brings Extra Marine Life
With all that warm water to enjoy, one would hope that there's also plenty of marine life to check out. Fortunately, the Humboldt Current is very strong at this time of year. This deep-sea current brings rich nutrients into the water surrounding the Islands. And where there are nutrients, there is marine life—and lots of it! You'll see stunning tropical fish, Green Sea Turtles, and a range of other sea life as they play and hunt in the nutrient-rich water.
4. Flightless Cormorants Often Still Nesting
In June, you can often still glimpse the fascinating Flightless Cormorants. These highly adapted birds that call the Galapagos home can be seen nesting among the rocks and natural splendor of the Islands. Filled with personality, and beautiful to behold, these Flightless Cormorants are some of the most distinctive residents of the Galapagos — and you can see them for yourself when visiting in June.
5. Little Rainfall in the Highlands
Looking to explore the stunning and exotic highlands of the Galapagos? June is a great time to do it, as their rainy season has faded and there's now little rainfall in the region. However, it's still early enough in the season that they'll carry their lush and verdant green foliage that's so beautiful to behold (and photograph.) The often forgotten highlands of the Galapagos are a must-visit destination on any expedition, and June is an excellent time to do exactly that.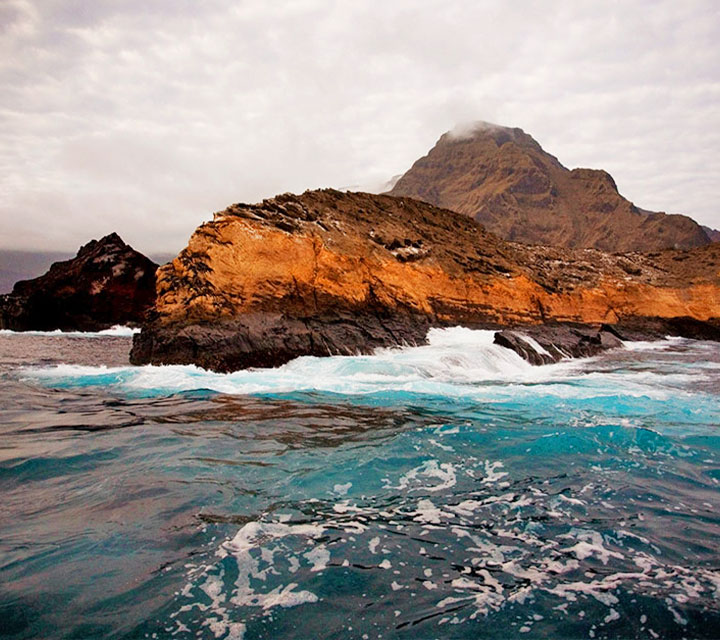 6. A Wide Range of Animal Activity
No excursion to the Galapagos would be complete without taking in some of the exotic wildlife. In addition to marine life including Green Sea Turtles and other creatures, you'll also see the massive Marine and Land Iguanas as they seek mates and begin to pair off. Red-footed and Masked Boobies breed and nest throughout the Islands, as do the Waved Albatross, Magnificent Frigatebird and Great Frigatebird.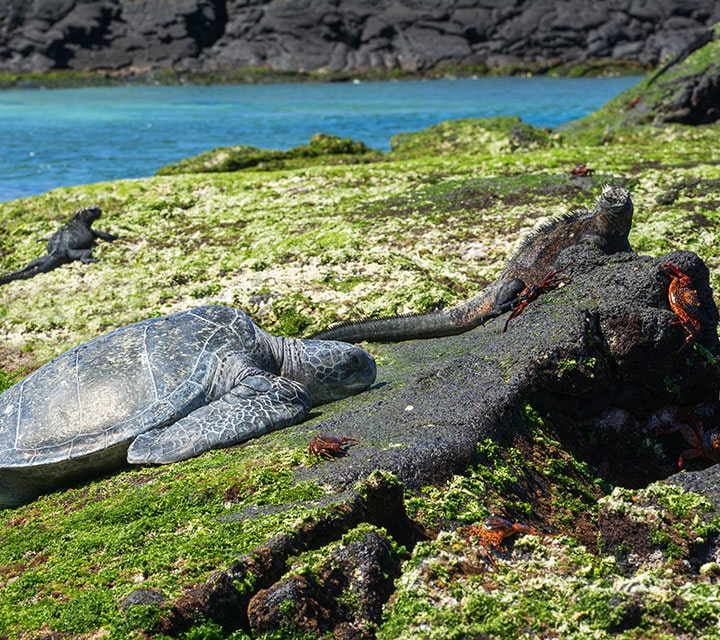 Our Guests seem to truly love visiting the Galapagos in June thanks to the wide range of unique experiences available at this wonderful time of year. Take this review left by June traveler, KIM DALKE:
Past Guest KIM DALKE:
"There really aren't enough positive adjectives to describe our vacation to Quito and the Galapagos Islands in June. The service provided by Quasar, from booking to the boat to travel home, was top notch. We felt well cared for every step of the way. The islands, animals and ocean life are amazing. It felt like we were in our own version of Planet Earth/Blue Planet. To sum it up, it was worth every penny we spent, it exceeded every expectation we had and I doubt we will every find a family vacation that will top this one."
Click here for more information on Galapagos Islands Weather