No Crowds, No Boundaries on a Patagonia Luxury Overland Safari
EXPERIENCE PATAGONIA'S NATIONAL PARKS AS AN ADVENTURER, NOT A TOURIST
Get ready to fulfill your long-awaited dream of a Southern Patagonia luxury adventure! Imagine exploring the Eighth Wonder of the World, mingling with quirky guanacos, and unwinding in luxury accommodations. This isn't your average safari — forget the tour buses. With luxury all-terrain vehicles and Patagonia's best private Naturalist Guides, gain insider access to the parks' hidden gems.
This journey is more than just checking off a bucket list item; it's about seeing Patagonia the way it's meant to be experienced. No crowds, no boundaries — just you and the untamed beauty of Chile and Argentina.
Southern Patagonia is a land of awe-inspiring majesty, where jagged peaks pierce the endless sky, glaciers cascade like frozen rivers of time, and pristine wilderness stretches as far as the eyes can see. The absolute best way to get to the heart of the national parks is on a Guided or Self-Guided luxury Overland Safari. You'll be equipped with a private all-terrain vehicle and the most priceless element of a vacation: freedom. An authentic adventure awaits with one of Travel + Leisure's top tour operators, Quasar.
Top 15 Tour Operators In The World
See What Others Don't on a 6 to 11-Day
Patagonia Private Tour
VENTURE DEEP INTO THE HEART OF PATAGONIA ON AN UNFORGETTABLE OVERLAND SAFARI
VIP ACCESS TO THE
REALM OF GIANTS

Adventure further into untouched lands with our top Naturalist Guides to experience the best terrain and wildlife of Torres del Paine and Los Glaciares National Park.

AUTHENTIC
ACCOMMODATIONS

Our hand-picked Patagonia luxury hotels and lodges are the perfect gateway to the national parks, with award-winning amenities, comfort, and cuisine for a luxurious twist.

ELEVATED CULTURAL
EXPERIENCES

Tourist shops aren't our style. Create lifetime memories with a real view into Patagonia's rich history, delicious cuisine, and intriguing traditions. Experience Patagonia as a way of life.
TAKE THE WHEEL OF
YOUR ADVENTURE

Your private luxury all-terrain vehicle is perfectly suited for the rugged terrain of Patagonia's national parks. You'll have an all-access-pass to Chile and Argentina's hidden gems.

LEARN THROUGH A
LOCAL LENS

There's no better way to experience a destination than with our private local Guides and a network of real Gauchos and estancia hosts. Our team is excited to share their Patagonia passion.

TRAVEL WITH A
LIGHTER FOOTPRINT

See the rare wildlife and captivating landscapes you came for without the risk of harming the national parks. Our earth-friendly practices offset every traveler's carbon footprint.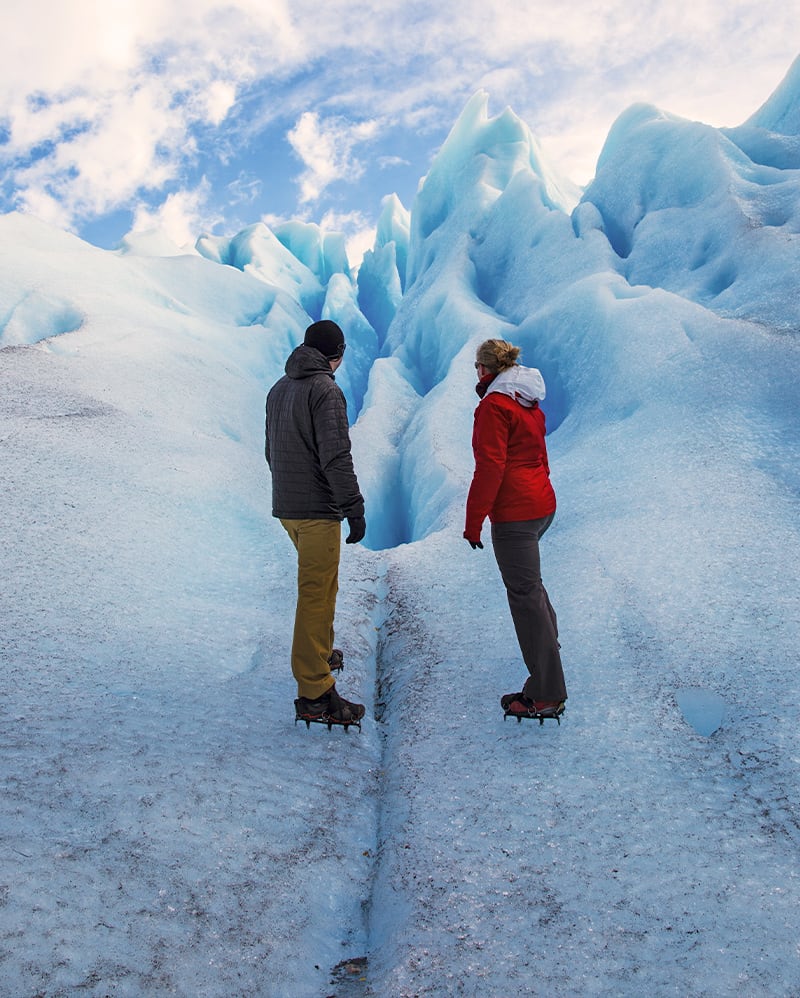 VENTURE
Into the Heart of
Southern Patagonia
ON A SAFARI-STYLE LUXURY EXPEDITION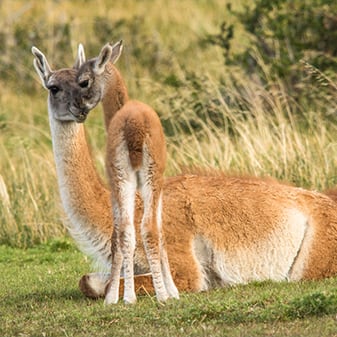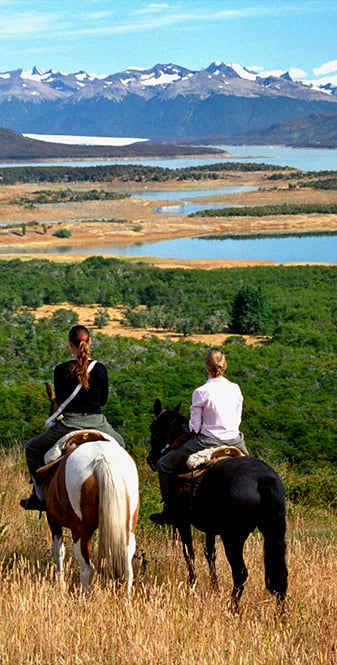 Elevate Your Patagonia Park Access With the Right Private Guide
QUASAR'S HAND-PICKED NATURALISTS SHARE EVERY PATAGONIA SECRET
The truth is, you could see Patagonia's stunning views even with a tour-bus style company, but there's a crucial element that can make all the difference between an ordinary trip and an extraordinary experience—the right Guides.
At Quasar, we know the untouched beauty of Patagonia demands more than just a standard tour. We believe that our hand-picked Naturalist Guides are the heart and soul of your adventure. See for yourself what makes our Guides different: they view Patagonia as a way of life.
MEET OUR GUIDES
The Great(er) Outdoors Await You
BEST ACTIVITIES ON A PATAGONIA LUXURY TOUR
The "end of the world" region of Patagonia is known for its raw, rugged landscapes; a blank canvas on which to create your lifetime memories. A journey here is like taking a step back in time, as though you're the first to discover this land of enchanting landscapes, inspiring light shows, and captivating wildlife.
On your safari-style adventure, activities are tailored to your interests—from easy walks to hiking, kayaking to cultural experiences, horseback riding to fly fishing and more. What's better than Patagonia without the crowds? Quasar lets you see and experience Patagonia your way!
Browse our excursions that can be part of your Patagonia Overland Safari itineraries:
PUERTO NATALES (CHILE) EXCURSIONS
TORRES DEL PAINE (CHILE) EXCURSIONS
LOS GLACIARES & EL CALAFATE (ARGENTINA) EXCURSIONS
LOS GLACIARES & EL CHALTEN (ARGENTINA) EXCURSIONS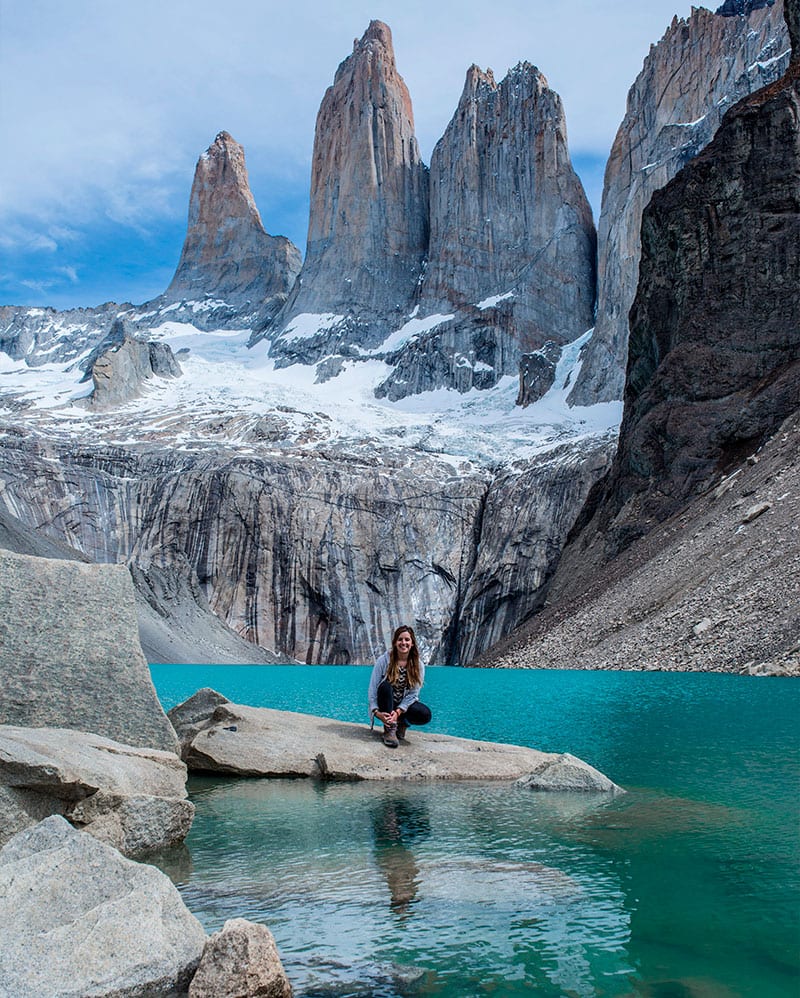 ---
HIKE TO THE BASE OF THE TOWERS
IN TORRES DEL PAINE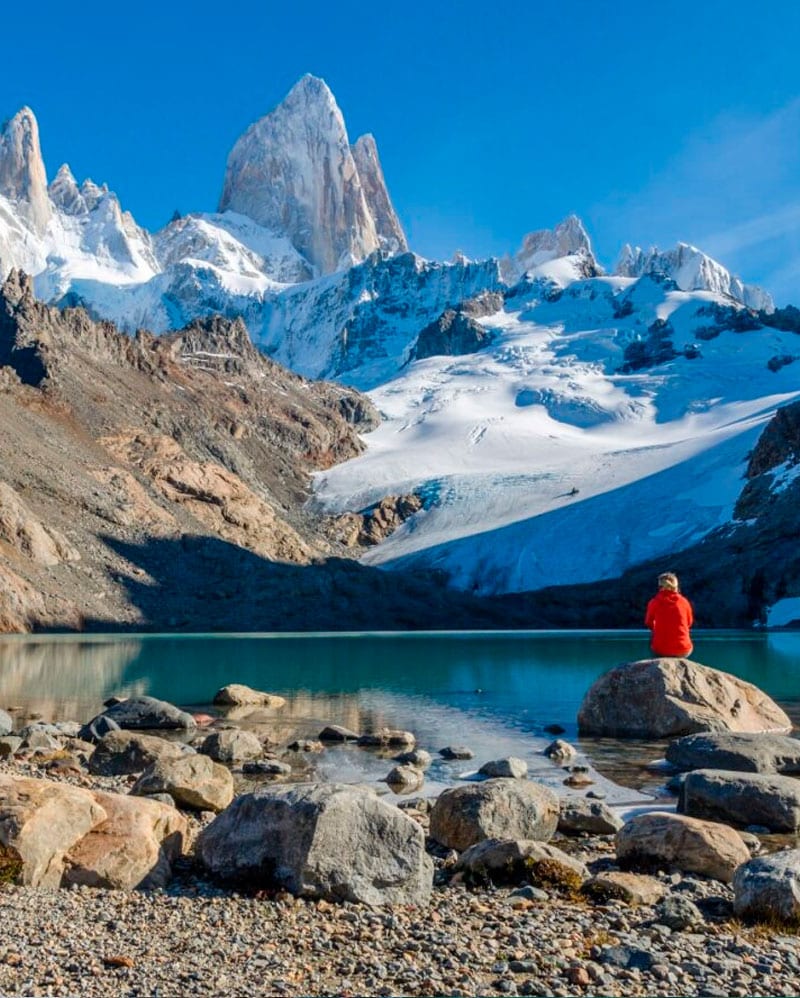 ---
TREK LAGUNA DE LOS TRES
IN CHALTEN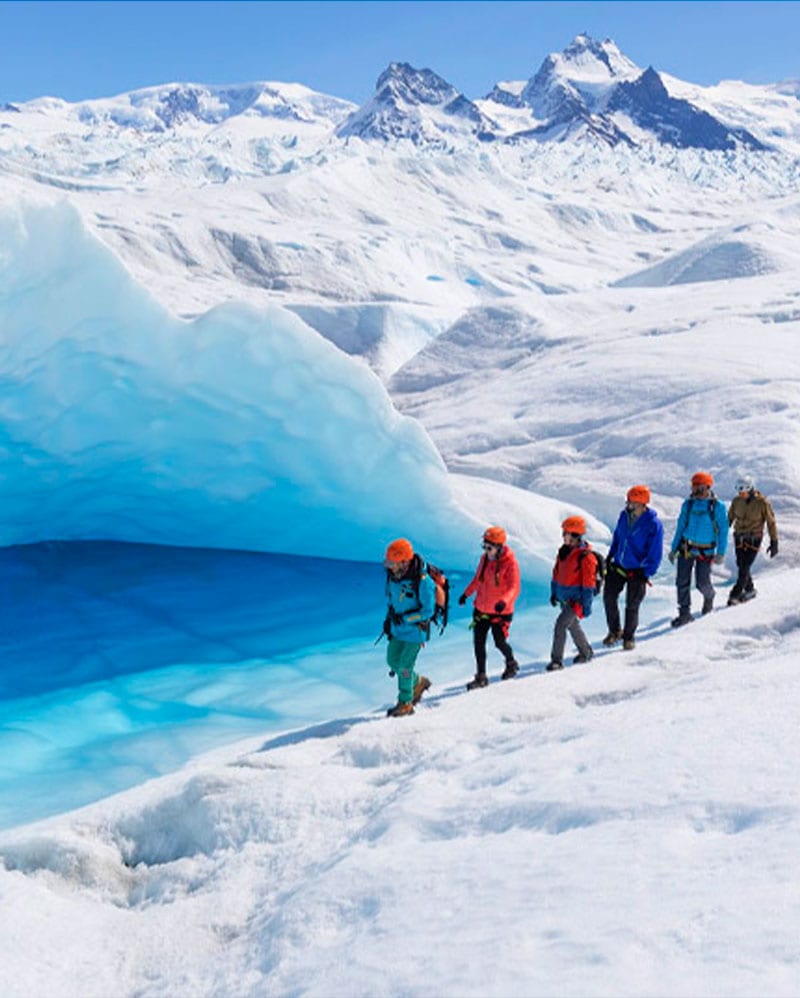 ---
ICE TREK AT
PERITO MORENO GLACIER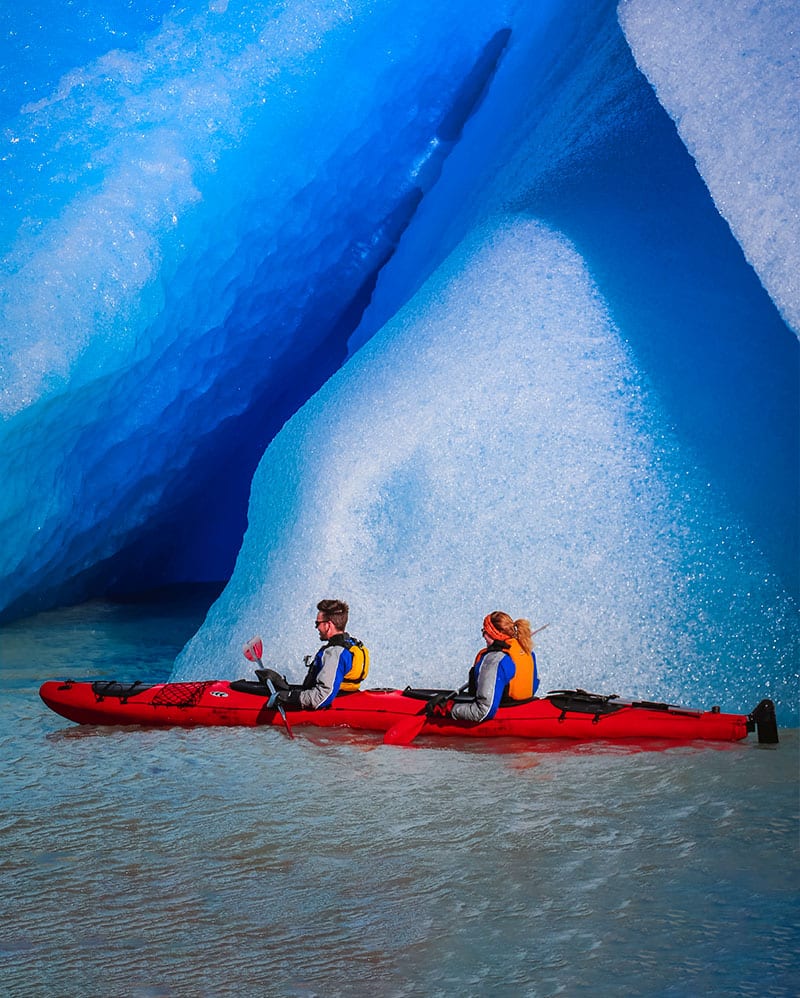 ---
KAYAKING AT THE
PERITO MORENO GLACIER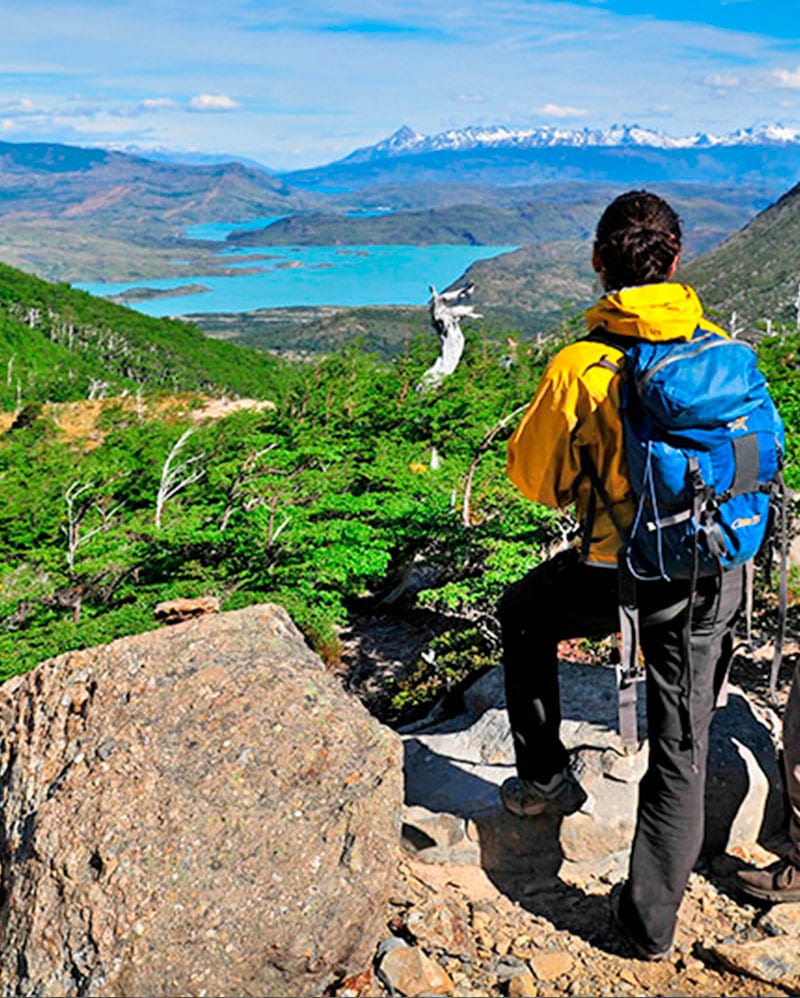 ---
HIKE TO THE FRENCH VALLEY
IN TORRES DEL PAINE
---
PARK RECONNAISSANCE
IN TORRES DEL PAINE
---
GLACIER GRAY NAVIGATION
IN TORRES DEL PAINE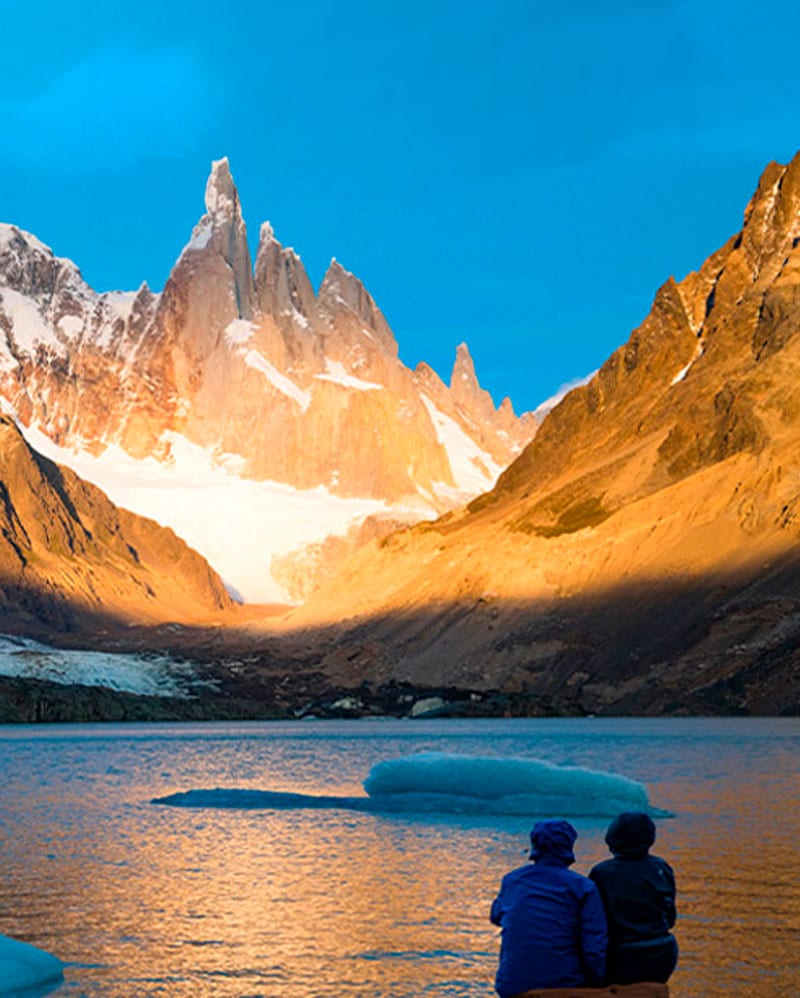 ---
HIKE TO LAGUNA TORRE
IN CHALTEN
---
FLY FISHING
IN TORRES DEL PAINE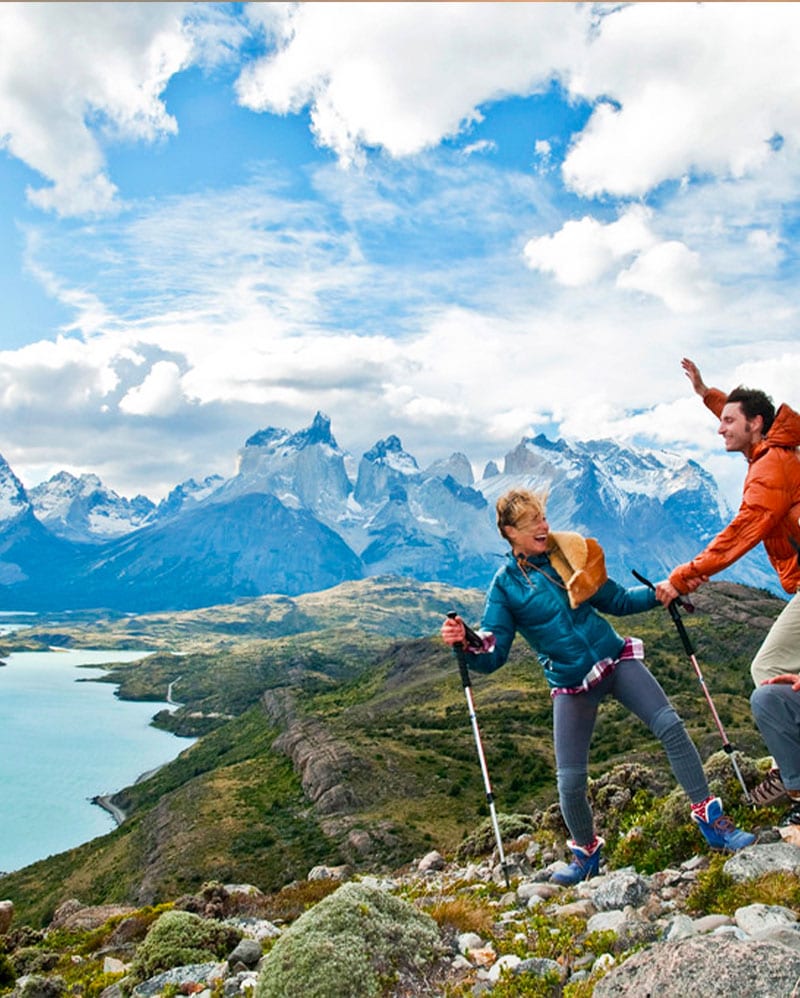 ---
HIKE TO MIRADOR CONDOR
IN TORRES DEL PAINE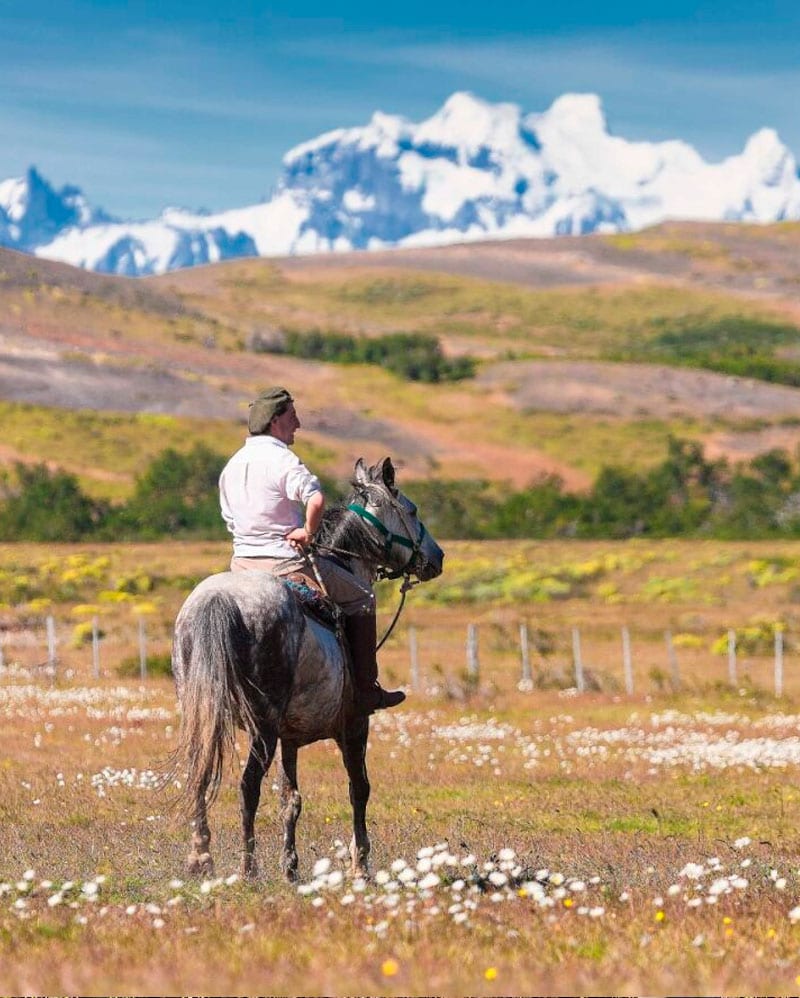 ---
HORSEBACK RIDING
IN TORRES DEL PAINE
Which Overland Safari is
Right for You?
LUXURY PATAGONIA TOURS FOR ALL AGES AND STAGES
Go together. Go solo. No matter who you bring along, Quasar has a Patagonia Overland Safari for you. Our private adventures are tailored to fit your travel style and give you in-depth access to one of the world's most remarkable destinations. Every day—any time of year—is filled with bucket-list moments.
PATAGONIA OVERLAND SAFARIS
FOR COUPLES
Our eco-adventures offer deeper experiences with Patagonia's incredible landscape, rare wildlife, and beautiful culture. When you are traveling with your loved one, our Guided or Self-Guided Overland Safaris allow you to not only see it all, but feel it all.
View More
PATAGONIA OVERLAND SAFARIS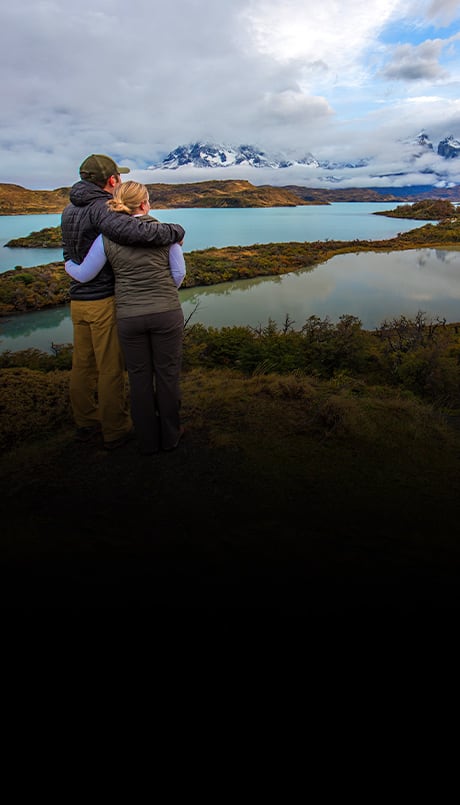 LUXURY HONEYMOON TOURS
IN PATAGONIA
What better way to celebrate your union than a thrilling Overland Safari? Our Patagonia adventures perfectly balance adventure, relaxation, and privacy. Plus, a food and wine scene that can't be beat.
View More
PATAGONIA HONEYMOON TOURS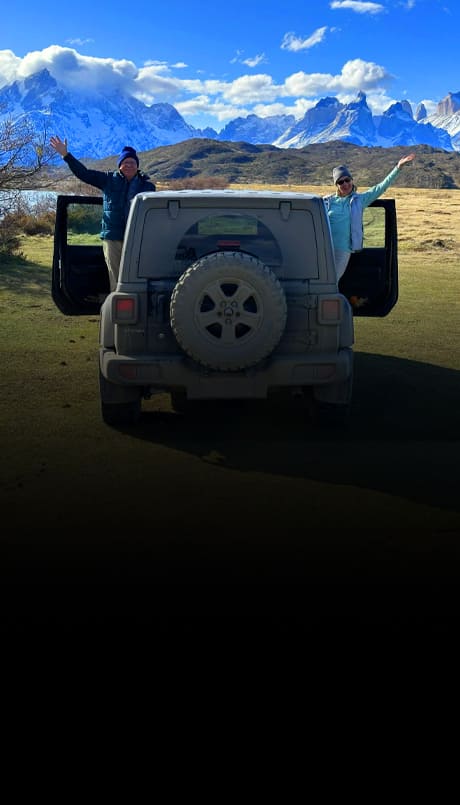 PATAGONIA LUXURY TOURS
FOR SENIORS
Savor the sweet life. Quasar tours are carefully designed to suit your desired activity level, pace, and interests. With full planning support and friendly Guides, you'll see Patagonia with all the right ingredients: adventure, leisure, food, wine, and culture.
View More
SENIOR PATAGONIA ADVENTURES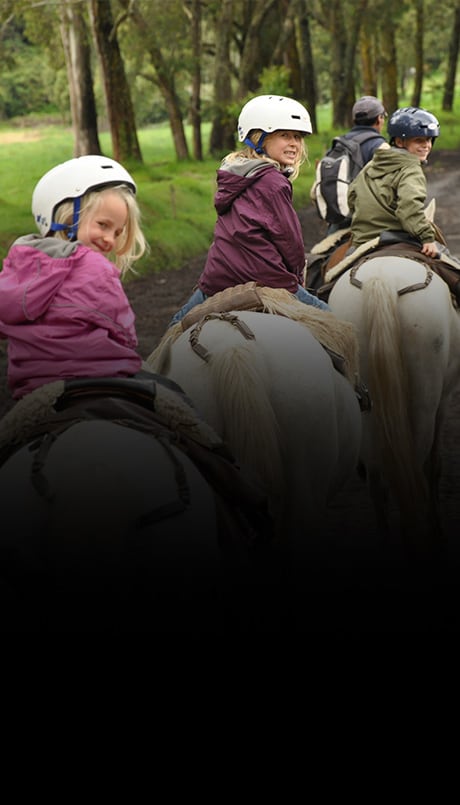 FAMILY-FRIENDLY
SAFARI TOURS
Traveling with kids can be complicated between lugging suitcases, figuring out logistics, and catering to picky pallets. Our private Overland Safaris eliminate the stress of family travel and deliver an experience your kids will want to relive.
View More
PATAGONIA FAMILY TRIPS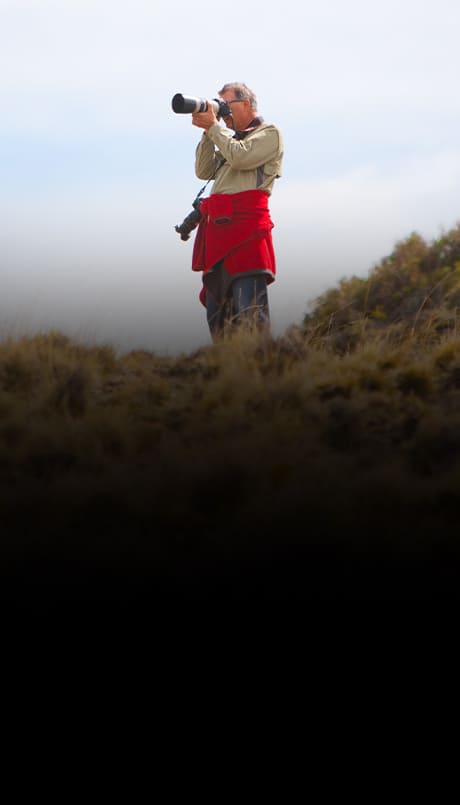 Elevate your photography hobby or expand your portfolio. This photography safari isn't just about clicking pictures—with private photography Guides and expert puma trackers, you'll capture the essence of Patagonia.
View More
PATAGONIA PHOTOGRAPHIC SAFARIS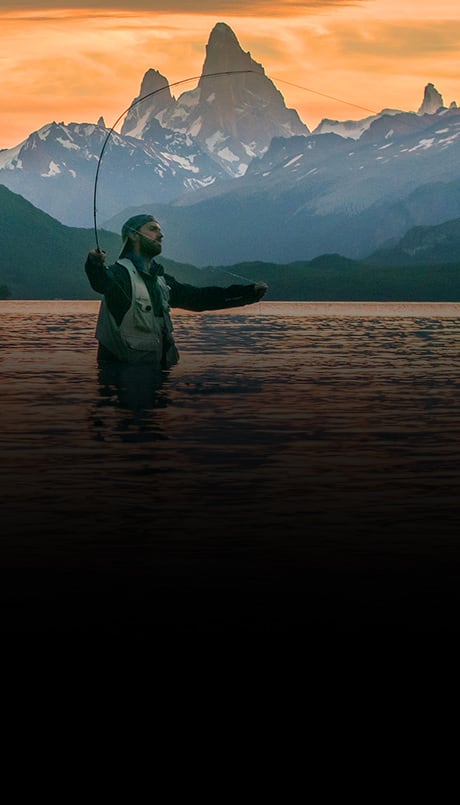 TAILOR-MADE & SOLO TRAVELER
SAFARIS
If you can dream it, there's an itinerary for you. Our Tailor-Made and Solo Traveler Safaris are designed around your passions and interests, whether you're an avid mountain climber, birder, fly fisher, or professional wine-and-diner.
View More
TAILOR-MADE SAFARIS
Redefine Adventure Travel on a Patagonia Overland Safari
ITINERARIES DESIGNED TO MAKE THE MOST OF YOUR TIME IN PATAGONIA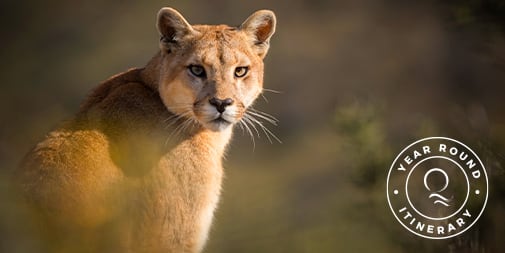 From US$ 8,750 per person
---
Experience the thrill of tracking elusive pumas in their natural Patagonian habitat, creating unforgettable wildlife memories on a private Puma Tracking Tour.
HIGHLIGHTS VISITED:
Torres del Paine National Park, Chile
From US$ 6,550 per person
---
See the highlights in just a week! Experience Patagonian culture while exploring remote corners, with insider access to hidden gems and iconic landmarks.
HIGHLIGHTS VISITED:
Torres del Paine National Park, Chile + El Calafate & Perito Moreno Glacier, Argentina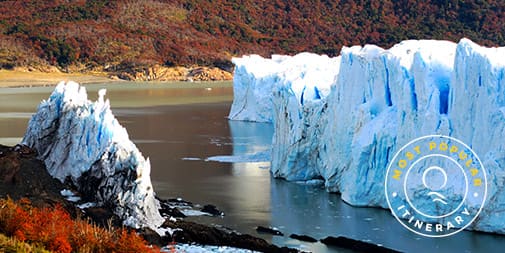 From US$ 7,750 per person
---
Maximize your time at "The End of the World" with a more extensive tour of both Chilean and Argentine Patagonia. You might start to feel like a local.
HIGHLIGHTS VISITED:
Puerto Natales and Torres del Paine National Park, Chile + El Calafate & Perito Moreno Glacier, Argentina
From US$ 10,150 per person
---
You may only go once in your life to Patagonia—this is it! Our leading two-country itinerary delivers tailored activities, cultural depth, blissful R&R, and wilder wildlife.
HIGHLIGHTS VISITED:
Torres del Paine National Park, Chile + El Calafate & Perito Moreno Glacier, Argentina + El Chalten and Los Glaciares National Park, Argentina
5 Critical Planning Tips That
Can Make Or Break Your
Patagonia Adventure
Download this must-have guide to avoid the mistakes that 90% of travelers make when visiting Patagonia.
Guarantee The Perfect Adventure
Avoid The Crowds
Choose The Right Safari For You
YES! SEND ME MY FREE GUIDE!
Responsible Travel That Helps, Not Harms
LEAVE A LIGHTER FOOTPRINT AS YOU EXPLORE PATAGONIA
On a Quasar eco-friendly Overland Safari, you're invited to join our fight to conserve Patagonia, protect wildlife, and support local economies. From our zero single-use plastic policy to carbon-neutral emissions, we are working toward a future of clean energy.
Together with our sustainability partners, every private Patagonia tour with Quasar supports restoring, improving, and protecting Patagonia's fragile flora and fauna. When you travel with Quasar, we'll plant a tree in your honor, leaving a lasting legacy in the national parks.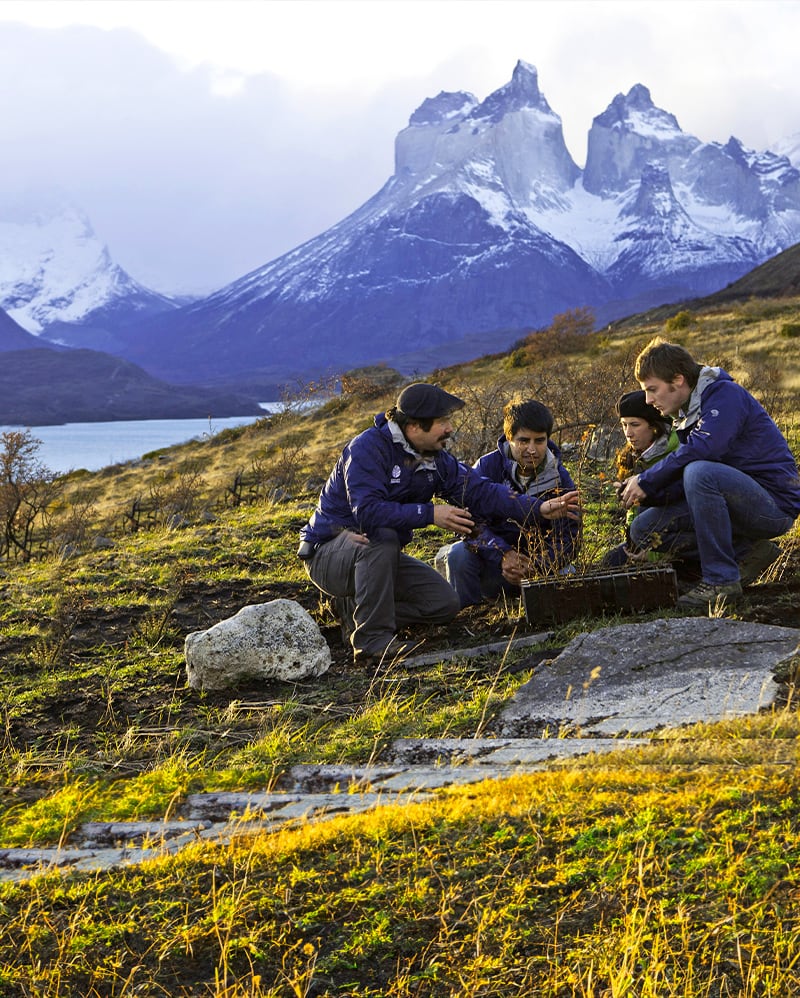 ---
LEADING CHILE'S LARGEST REFORESTATION AND RESTORATION CAMPAIGN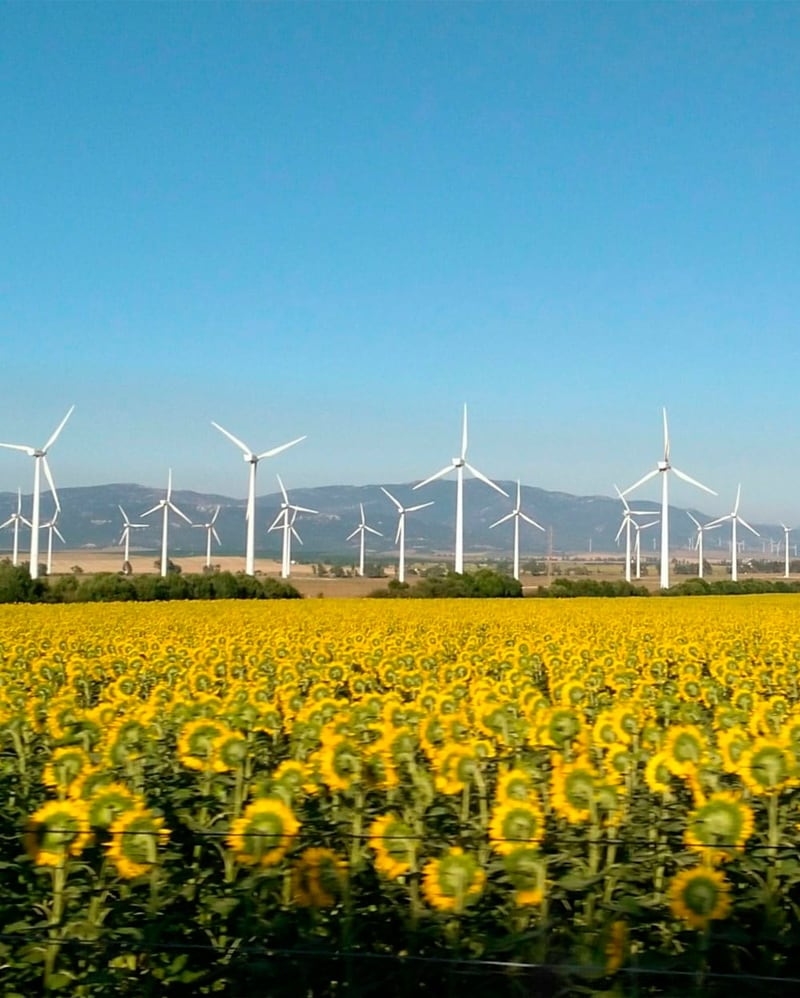 ---
CREATING 100% CARBON NEUTRAL OVERLAND SAFARI ADVENTURES IN PATAGONIA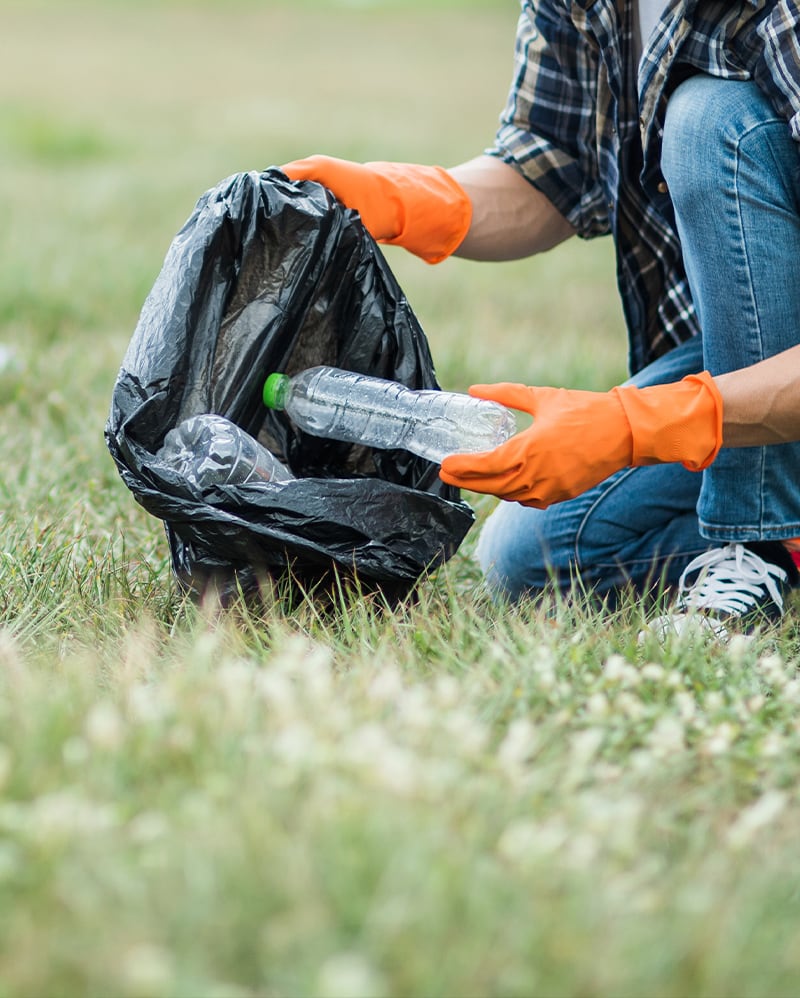 ---
RESTORING TRAILS IN TORRES DEL PAINE NATIONAL PARK TO COMBAT OVERTOURISM
Two Unique Options To Explore Patagonia
Thrilling Guided vs Self Guided Tours in Luxury All Terrain Vehicles
Whether you choose a guided or self-guided Patagonia Overland Safari, your journey promises unique experiences and unforgettable memories.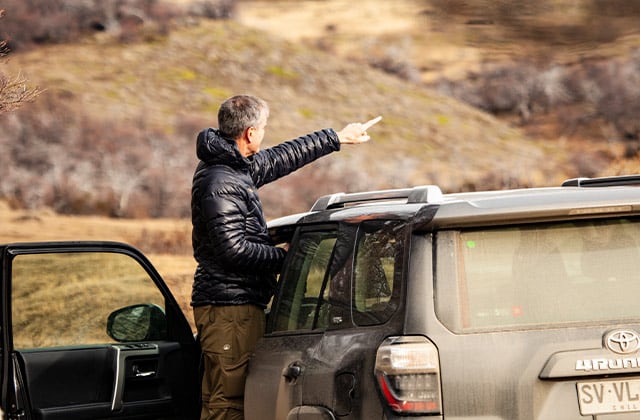 SELF-GUIDED OVERLAND SAFARI
Hop in the driver's seat for complete control of your self-guided adventure. Enjoy maximum freedom to explore Patagonia in your private luxury all-terrain vehicle, with your pre-designed, built-in itinerary and state of the art navigation equipment. Prepare for a seamless adventure across Patagonia Chile and Argentina.
learn more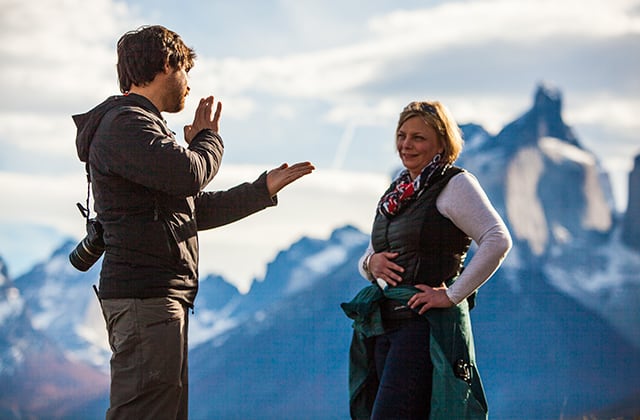 GUIDED OVERLAND SAFARI
Experience a Guided Overland Safari with a private luxury all-terrain vehicle and a private local Guide who exposes you to all the secrets of the parks for complete immersion. Relax as your dedicated Guide manages your trip and all logistics for an effortless journey. Roll the windows down and enjoy the ride.
learn more