Elevate Your Newlywed Bliss with an Unforgettable Adventure
Patagonia is an internationally-renowned destination for outdoor-lovers and adventure-seekers. It's also a bucket list romantic getaway, because it truly delivers the best of all worlds: unparalleled nature immersion, adrenaline-pumping excursions, breathtaking landscapes, and blissful relaxation. Spend your honeymoon experiencing this untouched mountain paradise by private Jeep®, guided by local naturalists who will ensure you see the real Patagonia.
This "end of the world" region is known for its raw, rugged landscapes; a blank canvas on which to create your own story as a couple. For you, horseback riding with epic views of Mt. Fitz Roy. For your partner, evenings sipping Chilean wine overlooking the turquoise waters of Lago del Desierto. Whatever adventure you seek–individually and as a couple–you're sure it find it here.
Discover the Quasar Honeymoon Safari Difference
Every aspect of your journey is personalized
Tailor-made honeymoon itineraries ensure your passions as a couple drive your adventure.
Bond on your honeymoon away from the crowds
Enjoy the flexibility to travel by private Jeep® at your own pace to beautiful remote destinations.
Experience Patagonia
your way
Strike the perfect balance between relaxation, romance, exploration, and guided excursions.
Adventure together beyond the guidebook
Choose from a wide range of excursions, from ice trekking to kayaking and wine tasting.
Authentic cultural Experiences
CHOOSE from THREE UNIQUE SAFARI EXPERIENCES
Which package is right for our honeymoon?
You'll be happy to hear that you can't go wrong.
Quasar offers three Patagonia packages of various durations that can be tailored to your interests as a couple. Each itinerary is customizable to ensure you get to experience the adventures and wildlife you're most passionate about.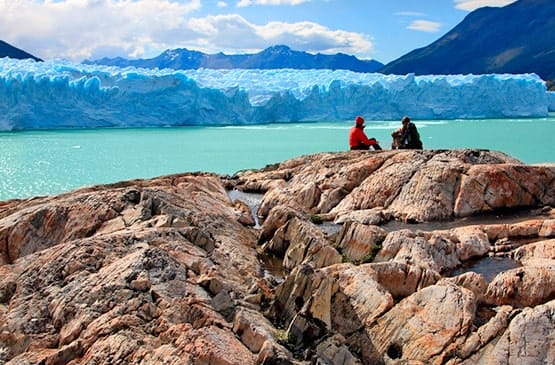 mouseover to enlarge
PATAGONIA REVEALED – 8 nights / 7 days
This national-park-focused itinerary reveals the best kept secrets of Patagonia's most picturesque season. Explore Puerto Natales, Torres del Paine, and the Fjord of Last Hope. Hike Perito Moreno's icy landscape and tour El Calafate town–it's all about the journey.
Receive itinerary via email
view day by day itinerary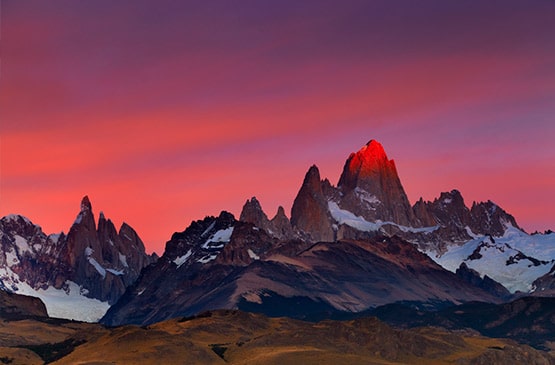 mouseover to enlarge
PATAGONIA IMMERSION – 11 NIGHTS / 10 DAYS
Our most in-depth itinerary offers insider access to Southern Patagonia's immense landscape and diverse wildlife. Experience internationally-renowned sites from behind the scenes, including Torres del Paine National Park, Perito Moreno Glacier, El Calafate town, El Chalten and Mt. Fitz Roy.
Receive itinerary via email
view day by day itinerary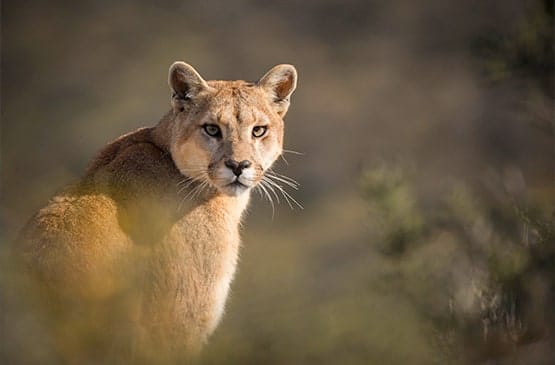 mouseover to enlarge
PATAGONIA UNTAMED – 5 NIGHTS / 4 DAYS
Take a Patagonia Puma safari and delight in the rare opportunity to photograph the world's largest, most elusive mountain lion in its natural habitat. A private puma tracking team and specialized puma guide await your arrival in Torres del Paine National Park.
Receive itinerary via email
view day by day itinerary
EXCLUSIVE PATAGONIA EXPERIENCES with QUASAR
PREPARE FOR your GREATEST ADVENTURE YET
Guest Testimonials for Quasar Honeymoon Safaris
TALK TO AN EXPERT
mon - fri: 9am - 6:30pm pst
mon - fri: 9am - 6:30pm pst
FILL OUT FORM
response time of 1 business day