"Never doubt that a small group of thoughtful, committed citizens can change the world; indeed, it's the only thing that ever has."

Margaret Mead
COMMITTED TO A MORE
SUSTAINABLE FUTURE
At Quasar Expeditions, we do travel differently; with our 100-year mission to appreciate, protect, conserve, and restore our destinations. Our tourism operating model funds sustainable conservation initiatives.
While every travel opportunity is a gift, adventure can also come at a cost to the environment and communities in each destination. Quasar's eco-friendly perspective on three key pillars of sustainability eases the burden of over-tourism and lightens our footprint on Mother Earth.
Together with our sustainability partners, we are committed to fight global warming, positively impact social progress, and support local economies through job creation and responsible tourism.
The Environmental Pillar
We work to achieve environmental sustainability through creating processes, systems, and activities that reduce the environmental impact of our adventures. From our zero single use plastic policy to carbon-neutral emissions, our "north star" is to further the transition to a clean-energy future.
The Social Pillar
Travel and Tourism is (indirectly) responsible for as many as 1 in every 10 jobs worldwide. However, travel often has a detrimental ripple effect. Quasar's adventures take a socially-responsible approach to tourism, partnering with organizations that combat overtourism, sex trafficking, and commercialization of indigenous cultures.
The Economic Pillar
One of the longest-lasting benefits of travel is economic, from the creation of job opportunities to the distribution of spending within local communities. We ensure that as much as 60% of the price you pay for your holiday stays in-country and gets distributed among the local communities.
OFFICIAL CONSERVATION
PARTNERS
Over 500
native species protected

200+ jobs created
for local communities

10,000+ acres
reforested
Our HIGHLIGHTED INITIATIVES
---
REDUCING WASTE ONBOARD OUR YACHTS TOGETHER WITH THE WORLD WILDLIFE FUND'S ZERO WASTE INITIATIVE
We joined forced with the WWF to reduce and eventually eliminate waste generated from our Galapagos cruise operations.
---
CREATING 100% CARBON NEUTRAL ADVENTURES TOGETHER WITH THE CARBON FUND
Through reforestation efforts together with The Carbon Fund we're working towards making our adventures entirely green and carbon-free.
---
LEADING CHILE'S LARGEST REFORESTATION AND ECOLOGICAL RESTORATION CAMPAIGN IN HISTORY
We wanted to give back to the people and the places that made our trips possible and as a result we have always been on the search for ways to make positive contributions to conservation and communities in the places we visit.
---
IMPLEMENTING UNIVERSAL SUSTAINABILITY PRINCIPLES TOGETHER WITH THE UNITED NATION'S GLOBAL COMPACT PROJECT
We recently joined forces with Ecuador's local chapter of the UN's Global Compact Project to implement key sustainability principles across our entire operation.
---
EMPOWERING RURAL WOMEN IN ECUADOR TOGETHER WITH LUCY IN THE ANDES PROJECT
We fight to give rural women from patriarchal Andean communities the tools, as well as the courage, to take control of their bodies and their lives in order to reach their potential.
Empowering children in Galapagos together with the Scouts of Galapagos.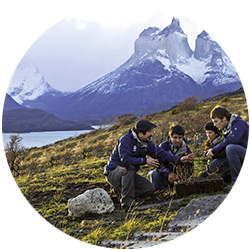 Recovering deforested areas of patagonia together with Reforest Patagonia.
Protecting, preserving and restoring the Galapagos ecosystem together with the Galapagos Conservancy.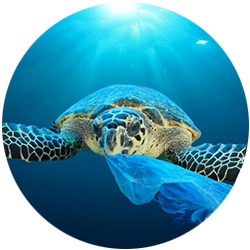 Advocating for the conservation of our oceans together with Oceana.
Fighting the problems of introduced species together with the Charles Darwin Foundation.
CONSERVATION in our REGIONS