Patagonia Adventure Tours & Trips
We all need some adventure in our lives to see new sights and reawaken the senses. Why not book something a little different like a 4x4 Adventure Tour of Patagonia? Quasar Expeditions is in partnership with Jeep to offer guests the ultimate Patagonia adventure tours while ensuring that the trip is filled with luxury, comfort and style.
A contender for one of the most beautiful places in the world, Patagonia is a traveler's paradise. The raw, rugged landscape is home to stunning national parks, icy peaks, deep blue waters and over 500 species of wildlife. With photo and adventure opportunities everywhere you turn, an overland safari is easily one of the best ways to maneuver around the area.
Quasar Expeditions have been providing tours throughout South America for nearly 37 years and really taking guest's experiences to the next level. Our team is dedicated, passionate and very knowledgeable of both the area and of what can turn an exceptional trip into the adventure of a lifetime. We focus on the customer and pay attention to the finer details to create perfect Patagonia adventure trips.
READ MORE
Patagonia Adventure Tours: What Options Do I Have?
We hold five core values that work in harmony to create the perfect itinerary; family, adventure, conservation, connection, and authenticity. All of our tours are undertaken in the most sustainable way and in small groups because we feel this provides a more personal trip, away from the crowds. We know the importance of in-depth and meaningful interactions with the land and sea and understand how private groups can enhance our Patagonia adventure tours.
Some of the experiences that Quasar Expeditions can provide are;
Adventure - and lots of it!
Our overland safari adventure tours have the flexibility to adapt to your requirements. We provide you with a tailor-made itinerary and for those seeking an extra thrill; we arrange activities such as kayaking, ice trekking and white water rafting. From single-day strolls to multi-day hikes, cycling trails to fly fishing, Patagonia has endless opportunities to get the heart racing!
Self-guided or guided tours
All of our Jeeps are fitted with navigational systems and we have a customer care team on hand 24/7 so for those wanting a more private experience, a fully self-guided tour is the perfect choice. Alternatively, you can book one of our professional, passionate and knowledgeable guides who drive alongside, providing quality information about the area.
Awe-inspiring wildlife encounters
There are countless opportunities to see wildlife in Patagonia. Penguins and whales can be spotted in the waters, birds such as hawks, eagles and condors roam the skies, or get up close and personal and track Patagonia Pumas in their natural habitat. A much sought after experience!
Start Planning Your Patagonia Adventure Trip Today
Throughout our history, we have been delivering unforgettable trips and creating memories that will last a lifetime and our testimonials are representations of the success of our Patagonia adventure trips. Quasar Expeditions also specializes in adventurous Patagonia tours for seniors, luxury Patagonia tours as well as all inclusive Patagonia vacations. Call us or complete an online inquiry form and start planning your next trip today!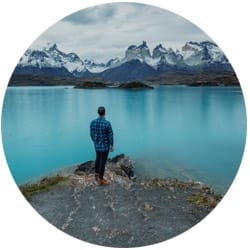 Explore the Parks away from the crowds
Gain privileged access to remote destinations and enjoy more privacy with Travel+Leisure's Top Tour Operator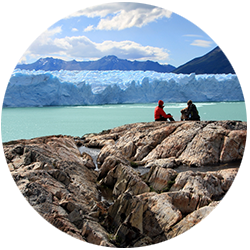 Visit Chile's Torres del Paine and Argentina's Los Glaciares National Parks
See the best of Chilean and Argentinean Southern Patagonia, including highlights like Torres del Paine, El Calafate, Perito Moreno Glacier and El Chalten.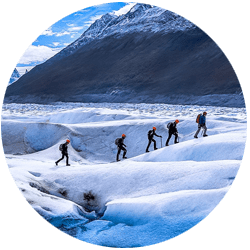 Enjoy a large choice of available excursions
One of the key advantages of our safaris is the wide offering of adventure excursions in the Parks. Options include Jeep tours, hikes, ice trekking, kayaking, horseback riding, navigations and more!
CHOOSE your SAFARI ADVENTURE
AVAILABLE YEAR-ROUND
Take a Patagonia Puma safari and delight in the rare opportunity to photograph the world's largest, most elusive mountain lion. A private puma tracking team and specialized puma guide await your arrival in Torres del Paine National Park.
explore
AVAILABLE FROM SEPTEMBER TO APRIL
Guests with a limited travel timeframe are invited to make the most of Southern Patagonia. Explore the highlights of Chilean and Argentinian Patagonia, from majestic Torres del Paine National Park to El Calafate and the mighty Perito Moreno Glacier.
explore
AVAILABLE FROM SEPTEMBER TO APRIL
This in-depth itinerary reveals the best kept secrets of Patagonia's most picturesque season. Explore Puerto Natales, Torres del Paine, and the Fjord of Last Hope. Hike Perito Moreno's icy landscape and tour El Calafate town–it's all about the journey.
explore
If the adventure options above do not exactly satisfy your vision or a Patagonia adventure, we recommend our Tailor-Made safaris, or you can also explore any of these three additional Safari adventures: a deeper exploration of Patagonia including El Chaltén on our 11 day Patagonia Immersion Safari adventure, our 6 day Wild Patagonia Safari, or our 6 or 5 day Hidden Safari in the months of May thru August.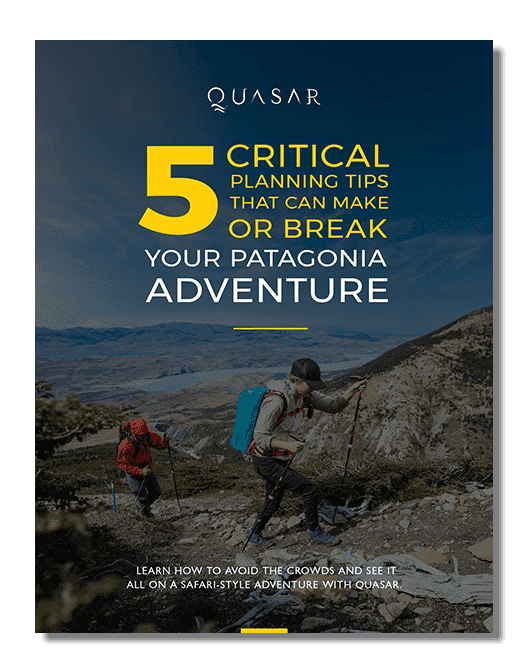 Download this essential guide to avoid the mistakes that 90% of travelers make when visiting Patagonia.
We Want to Help you Avoid Disappointment on your Next Adventure