Galapagos Seasonality:
Is there a better or worse time to go?
The Galapagos Islands are a great year-round destination for a Galapagos cruise and there really is no "off-season" as opposed to many other wildlife sanctuaries around the world. However, the high season for tourism tends to be from mid-December to January and from June to August, which coincides with the general holidays and vacation months of the northern hemisphere. If you are planning your Galapagos getaway during the "popular" holiday months, we recommend you book your trip at least 6 months prior to your desired travel date and when possible, even sooner.
For anyone interested in visiting the islands, there is really no better or worse time to visit. In part this is because the Galapagos Islands are right on the equator so that air and water temperatures do not vary much. Read more on Galapagos Climate and Weather month by month. In addition, almost all of the animal species you will see on the Islands arrived because they floated there on logs or beds of plants, or they were blown in. This means that species like the Galapagos penguin, flightless cormorant, marine iguana, land iguana, blue footed booby, Galapagos hawk, fur sea lion, California sea lion and many others spend the entire year in the Galapagos and do not migrate. The Waved Albatross is one of the few migratory exceptions and is best seen in spring and summer.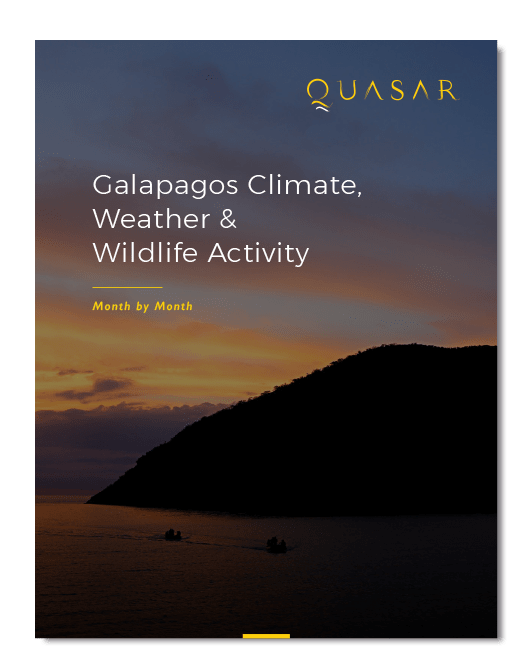 Download our detailed Galapagos Climate, Weather, & Wildlife Activity PDF for a month-by-month guide on what animals to see and what weather to expect.
Galapagos Weather Month by Month
Activities & Advantages by Month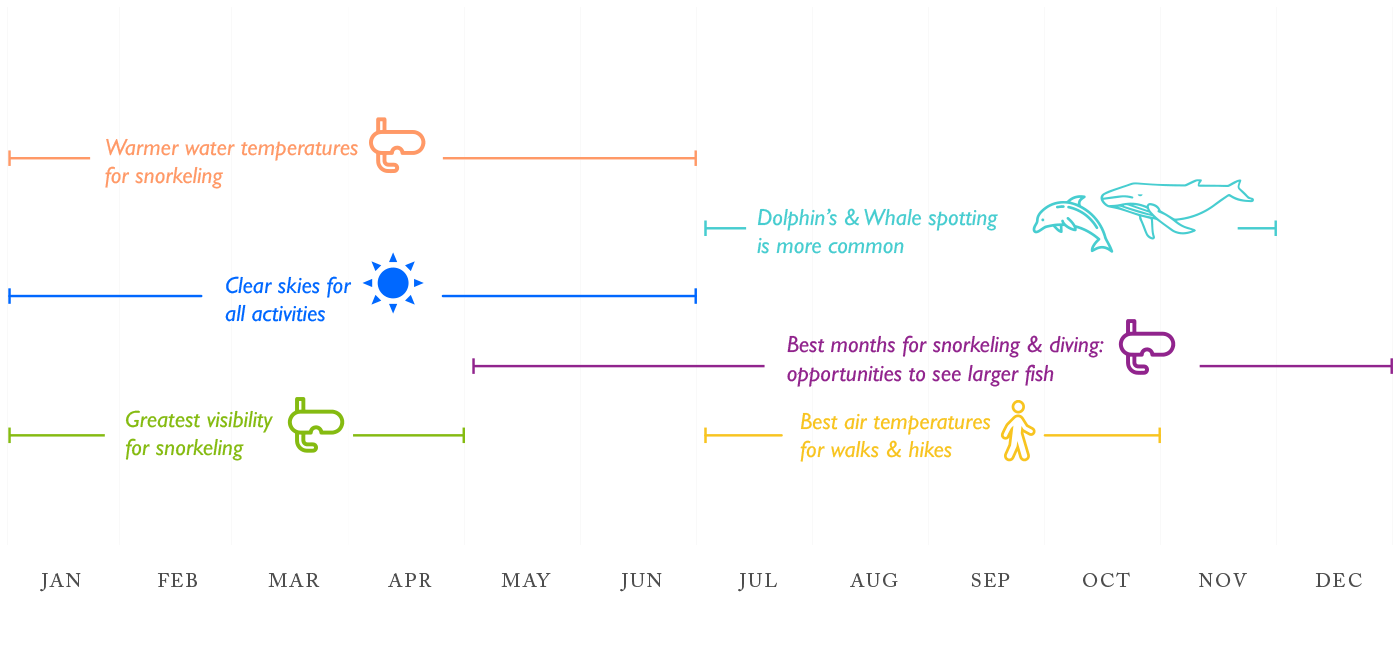 (swipe to view)

(swipe to view)
| Galapagos Rainfall & Hours of Clear Skies|
(swipe to view)
| Underwater Visibility In Galapagos|

(swipe to view)
Galapagos Cruise Reviews & Testimonials
We Want your Galapagos Adventure to be one You'll Remember Forever