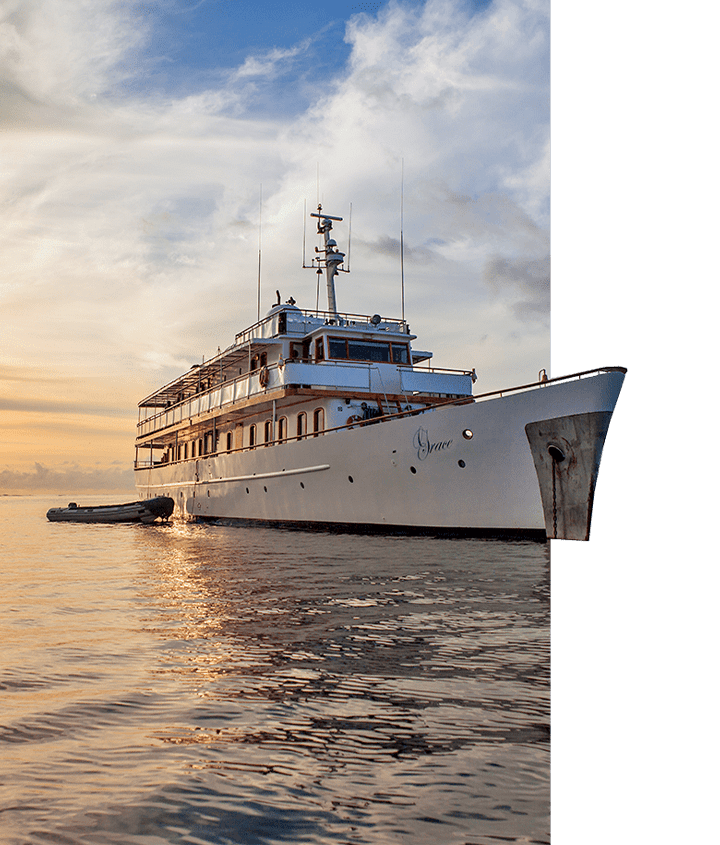 I hope this story finds you well. As a fellow small business owner, I wanted to make sure I wrote this to share how Quasar's team exceeded our expectation in every interaction we have had in planning, and joining them on the Grace.
My husband, myself, and 16 of our friends were guests in the Galapagos on the Grace. Quasar's team also handled our ground plans in Quito and a trip to Mashpi Lodge before and after we left Galapagos.
What an amazing experience we have had. The Quasar team created an experience that all 18 of us agree, is one of the most memorable, and impactful of our lives.
Planning the Trip
The experience started with Diane (and Paul). We spent approximately a year planning this trip. Most of us also had Quasar plan our visit to Quito and Mashpi as well. Diane was EXCEPTIONAL. She was helpful, inspiring, and detail oriented. There was not a detail missed in either the planning, nor the execution of our trip. I am impressed, because it is not easy 'herding cats', but Diane does it with flawless execution, and "grace". Based on the planning process alone, our entire group was expecting this trip to be the best of their lives.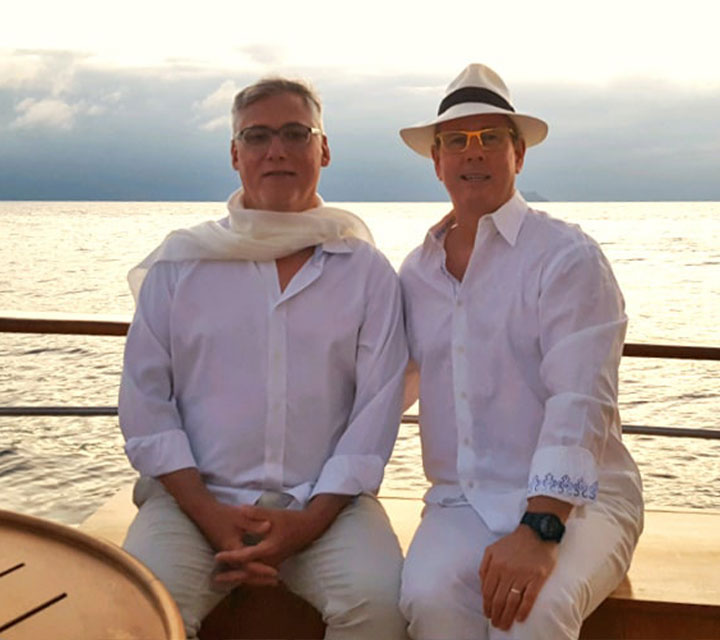 Our Quito Experience
We arrived in Quito to beautiful and memorable accommodations at the Carlota, and tours of the Old City that we all loved. Carlota was filled with character and hospitality. Every Quasar guide we had was fantastic.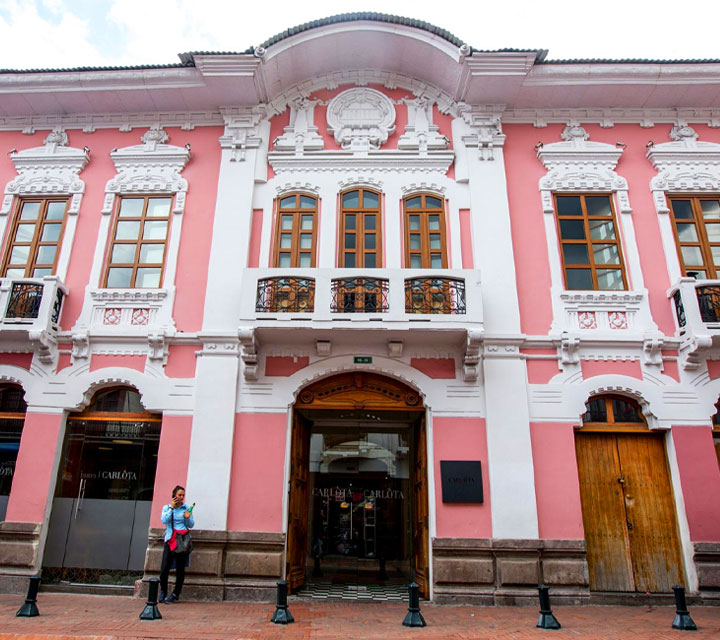 Galapagos and the M/Y Grace team
We arrived in the Galapagos and the Grace yacht via our two Galapagos guides, Roberto and Carolina. From the moment we met them at the airport, to the moment we left them at the airport for our flight back to the mainland, we felt the warm, caring nature of these two really special people. We created an intimate connection with them. They led our group throughout the week with confidence, excitement, knowledge, inspiration, conscientiousness, thoughtfulness and mindful of all the details. The two of them have high emotional IQs. They intuitively knew when to make a slight change to the plans, based on the feeling of our group. This made the week feel "personalized", even though we know that Quasar spends great effort in following the plan that has been created. These two individuals created tremendous value towards the overall experience.
The Rest of the Quasar Team
The Quasar team we had last week on the Grace were beyond our wildest dreams.
Melissa, our cruise director, was fantastic. She made everything happen, again flawlessly. She was always so cheerful, warm, hospitable and helpful. She worked closely with Saul, who was also a favorite of our group. He was super helpful, and always ready to step in when needed for anything. (including his masterful bartending)
Cintia in housekeeping was exceptional. She was like a fairy. Every time anyone would leave their rooms, she was in there cleaning it up a little. What she was doing was like magic. It was wonderful walking into the room seeing her amazing creations of sea life on our beds. It was a daily highlight. I stay in a lot of hotel rooms each year and never have I felt such joy and care in housekeeping.
Jacinto, the Captain, was wonderful. He led quietly behind the scenes much of the time, but the Grace would not operate so beautifully and seemingly effortlessly without the strong leadership of Jacinto. Andres, Luis, Pedro in the Engine Department were always smiling and helpful when needed.
"You might encourage your friends and family to also book with Quasar and together. It was pretty easy for us to fill the boat. I think there are a lot of people that dream of going to the Galapagos, but need a little inspiration to start."
Freddy and Miguel were always present on the Deck. But off the deck they played critical roles when we were snorkeling each day. They were always helpful and smiling, driving the Pangas. They were great spotters of sea life, and we really appreciated their warmth.
"Swimming with hundreds of wild dolphins was easily the most magical experience I have had and will ever have in nature. It was unplanned and unexpected, and our guide said she had never seen this many dolphins in all her tours and never thought she would & it restored our faith in the survival of this incredible ocean life" - Gabrielle Reisner, Charter guest with Michael Murphy
I almost forgot the amazing food and culinary team. Wow! We had three amazing meals a day. All dietary requirements and preferences for some of our group, were met at each meal with really special meals. Those individuals typically feel that their needs are an afterthought, but on this trip, they felt special at each meal. They even accommodated an unplanned Caftan and Critters dinner party, as more of an informal cocktail supper on the bar deck. They prepared an amazing sushi evening. All the food the entire week was spectacular. (and many of us are fussy foodies)
Many of our group travel a lot, and none of us has had an experience like Quasar's team created for us in such an "authentic" and caring way.
What this company started, and continues to execute on the Grace, is truly special. My company consults with restaurant companies, hospitality companies and retailers. I know how hard it is for any company to consistently deliver exceptional service, hospitality and memorable guest experiences. The Quasar team, and their Galapagos luxury charters, in my opinion, are unmatched in what they deliver. Quasar is truly 'best-in-class'. I have not been on their larger yacht, the Evolution, but I think they have some special magic in having these smaller, intimate luxury yachts.
Idea to readers and future Quasar yacht passengers
I know our trip was somewhat unique since we chartered the Grace with our friends. However, this really amplifies the trip experience. You might encourage your friends and family to also book with Quasar and together. It was pretty easy for us to fill the boat. I think there are a lot of people that dream of going to the Galapagos, but need a little inspiration to start. Our group appreciated being able to book with people they knew, and not have to think about anything, other than paying and packing.
P.S. Many of us intend to repeat this trip in 2-3 years doing the other Northern route on the M/Y Grace. We will again try to book the entire yacht during this same time of the year. We hope we are lucky enough to have some of the same team employed at Quasar Expeditions and on the Grace, when we come back.