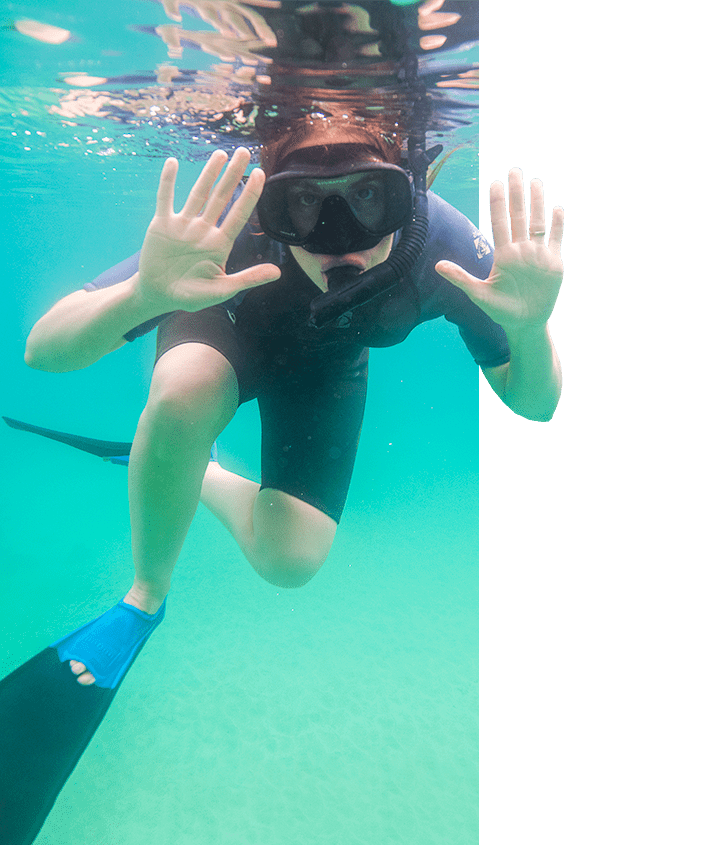 One of the most thrilling adventures a traveler can enjoy is snorkeling in the waters of the Galapagos Islands. As one of the most legendary snorkeling destinations in the world, you and your family will encounter penguins, green sea turtles, playful sea lions, and colorful fish. As you pack for your journey, you might be wondering what to wear for snorkeling. Galapagos Island waters do vary in temperature throughout the year, but the best cruise companies will provide their guests with comfortable wet suits.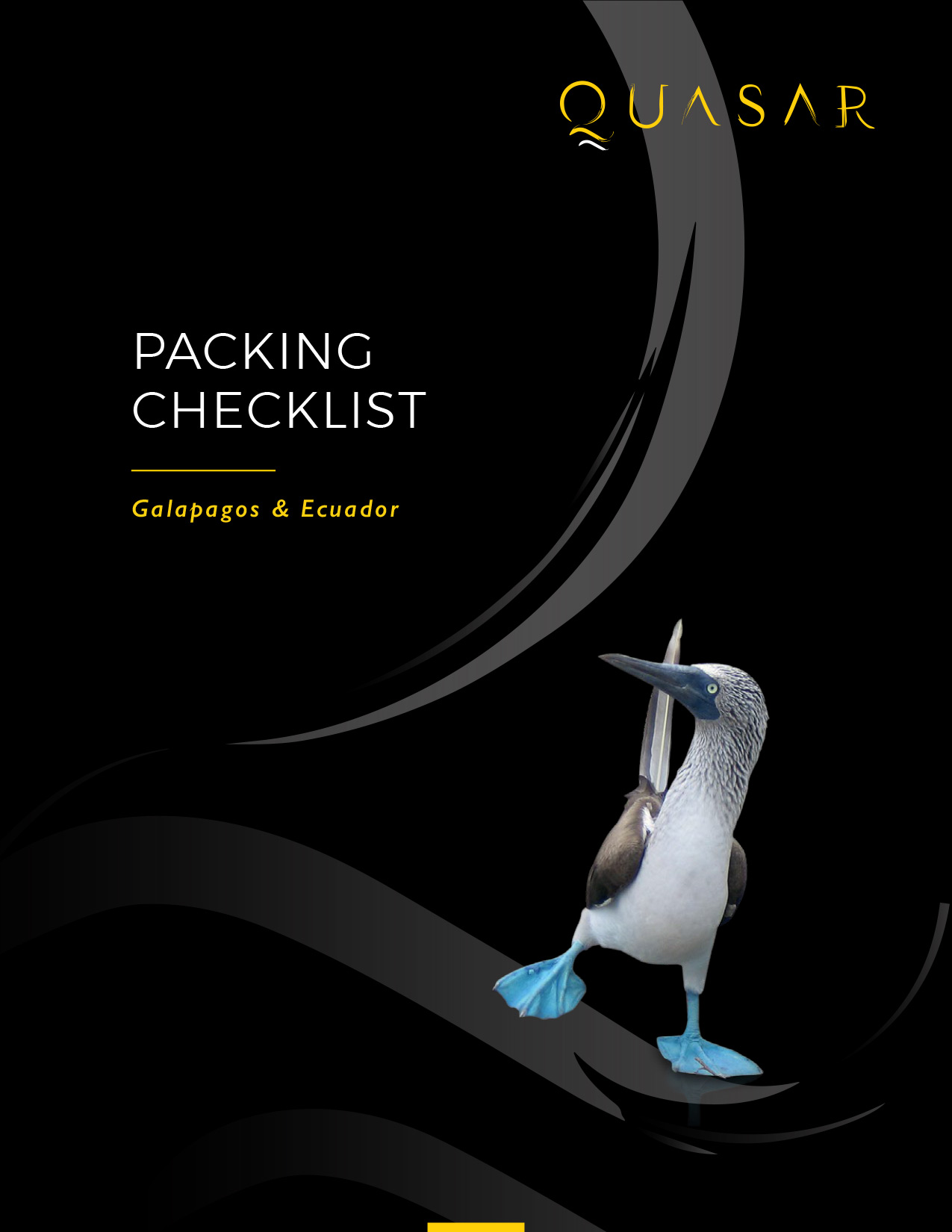 Download a detailed Galapagos Packing Checklist Guide and you'll be well prepared for your island adventure, regardless of the weather.
The list of what is best to wear for snorkeling in the Galapagos is varied, but in this video we have simplified the process to get you ready. Please note that the specific items we detail in each section of this video have been carefully selected to enhance your Galapagos experience.
WATCH VIDEO NOW!
WHAT TO WEAR FOR SNORKELING IN THE GALAPAGOS
Snorkeling in the Galapagos Islands is a major highlight for everyone visiting the archipelago, and especially for those who explore the islands on a cruise, as you get snorkel once or twice every day. The Islands are well known for their mixing of warm tropical and cold water currents, which means you can experience a wide range of temperatures even in one outing in the water.
Most cruise companies will provide their Guests with wetsuits for the daily snorkeling outings. Quasar provides 3mm long wetsuits to all its guests free of charge. For Guests who require a bit more insulation, especially between the months of June through December when water temperatures are slightly cooler, bringing a rash guard or skin to wear under your wet suit can be a very good idea (both top and bottom). This rash guard or skin can also help you to avoid getting sunburned when swimming around the Island beaches.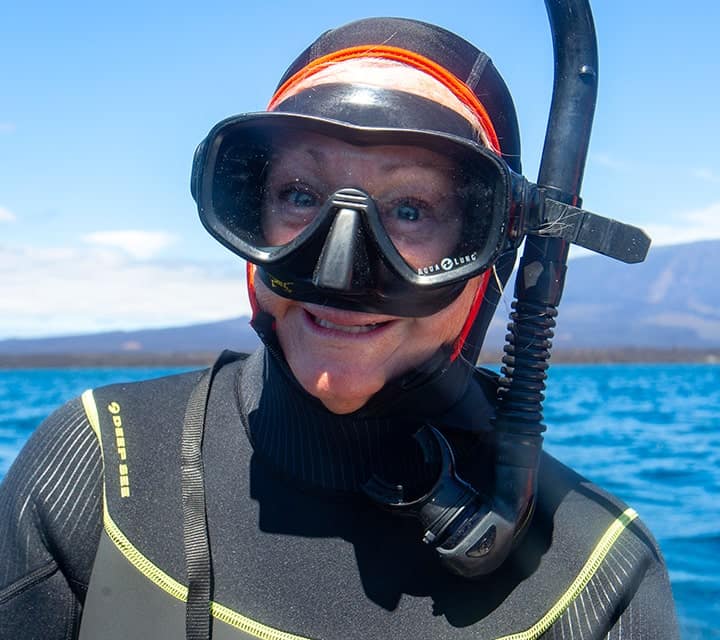 In addition to the wetsuits, Quasar and most cruise companies also provides their guests with masks, snorkels, and fins at no additional cost. If you have issues with mask sizes and fit, we do recommend bringing your own mask and snorkel for a better and more comfortable fit. Guests with poor eyesight may look into purchasing prescription masks that have become fairly inexpensive online these days.
While all the following items are provided for Quasar Guests during their Galapagos cruise at no additional cost, if you do choose to bring your own snorkeling equipment, we recommend the following:
A full body wetsuit that is at least 3mm thick
A snorkeling skin or rash guard
A good mask that fits your face well
A good snorkel with a purge valve at the bottom
A good pair of fins that are not excessively long (for ease of carrying)
For the full list of what to pack for a Galapagos luxury cruise, ready more here - Galapagos Packing List