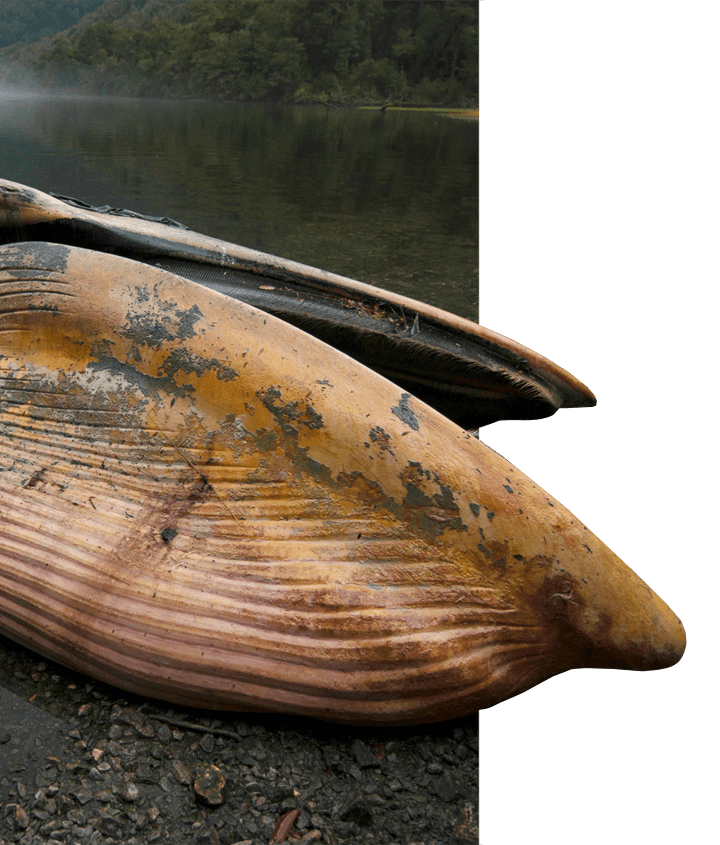 Massive Whale Die-Off in Patagonia has become the topic of residents and scientists over the past few months.
National Geographic recently released an article on the shocking news of the discovery of the corpses of 337 dead sei whales in Chile's southern Patagonia (in a remote fjord between Puerto Natales and the Golfo de Penas). The quantity of corpses has made this event the largest whale stranding ever known to mankind. This has created a great sense of worry in the scientific community, as the cause of death is unknown.
Scientists have not been able to examine the bodies directly because of the rough seas that have made it impossible to reach this remote area up to now. The discovery was made on June 23rd while Carolina Simon Gutstein of the Universidad de Chile and Consejo de Monumentos Nacionales de Santiago was on an observation flight over the area with her colleagues.
Scientists say that from what they can observe from flights, they believe the whales are most likely sei whales, which are an endangered species. They are 50 ton, 64 foot-long whales that inhabit deep waters far from land, and can reach speeds of up to 31 miles per hour, making them the fastest cetacean. They feed mainly on krill and have a lifespan of between 50 and 70 years.
One of the theories proposed as to why this has occurred is a possible bloom of toxic microorganisms, called a red tide, which has been the cause of the death of whales around this region in the past. But this theory has yet to be proven when scientists are able to examine the corpses directly. About fifteen years ago, some 600 gray whales were stranded on the North American Pacific Coast from Alaska to Mexico, but that occurred over a vast area and over a longer span. In Patagonia, the whales were found close together.
The Dead Whales Were First Observed in Patagonia in June From the Air. Photograph by Carolina Simon Gutstein (National Geographic).
To learn more about the different species in Patagonia - Patagonia Animals .