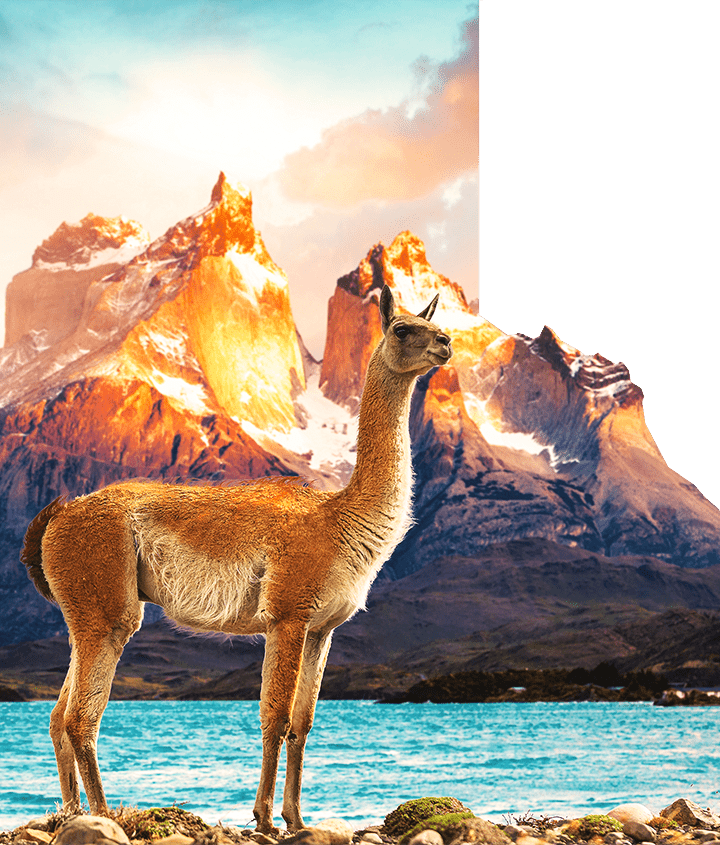 A long time ago, in a land far, far away, explorers discovered a magnificent place with a unique geography like nothing they had seen before. They said giants over eight feet tall inhabited the region, a region they later named Patagonia. Perhaps there were no giants this big, but the beauty of the region is something you can see for yourself if you travel as far south as you can in South America.
On your journey you will run into enormous ice giants, clinging from the mountains, towering over vast icy lakes scattered with icebergs. If you wander into Torres del Paine National Park you will encounter the jagged rock formations which are the Paine Horns imposing themselves next to the gorgeous Torres del Paine.
Weather conditions also come in extra large servings. Strong winds may hit you without notice, knocking you off of your feet if you are not prepared. When at sea you will be safe if you stay in the fjords, in closed waters, but as soon as you hit open waters you will encounter rough seas and violent rocking where you might want to hold on somewhere so you don't lose your footing. More on the weather you will encounter visiting Patagonia - Patagonia weather.
This may not sound like your dream holiday destination with bright sun and sandy beaches, but that is where you are wrong. It is this unique weather and outstanding land formations that make this region particularly beautiful. You will be constantly amazed at every turn in this unpredictable country. It is an experience like no other that will bring out feelings that very few will ever perceive. Truly, there are no words that can describe what it feels like to walk this incredible place towards the bottom of the World in South America.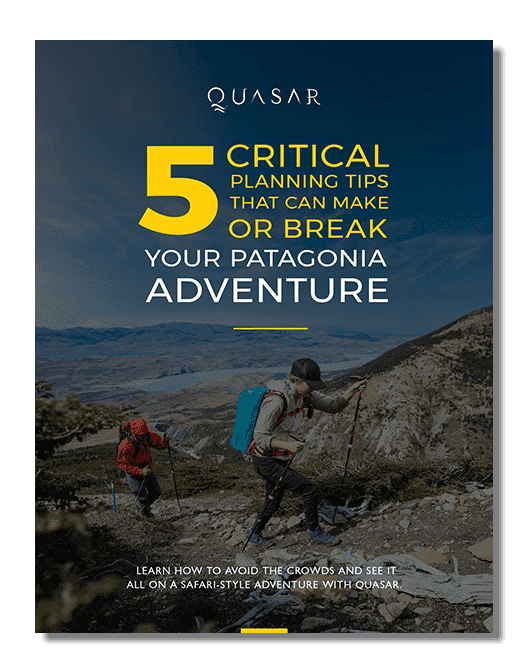 Interested in Visiting Patagonia?
Download this essential guide to avoid the mistakes that 90% of travelers make when visiting Patagonia.
Travel on our Jeep Overland Safaris and get an unmatched private access to the full circuit of amazing #Patagonian sites within the region of Chile🇨🇱 and Argentina🇦🇷.