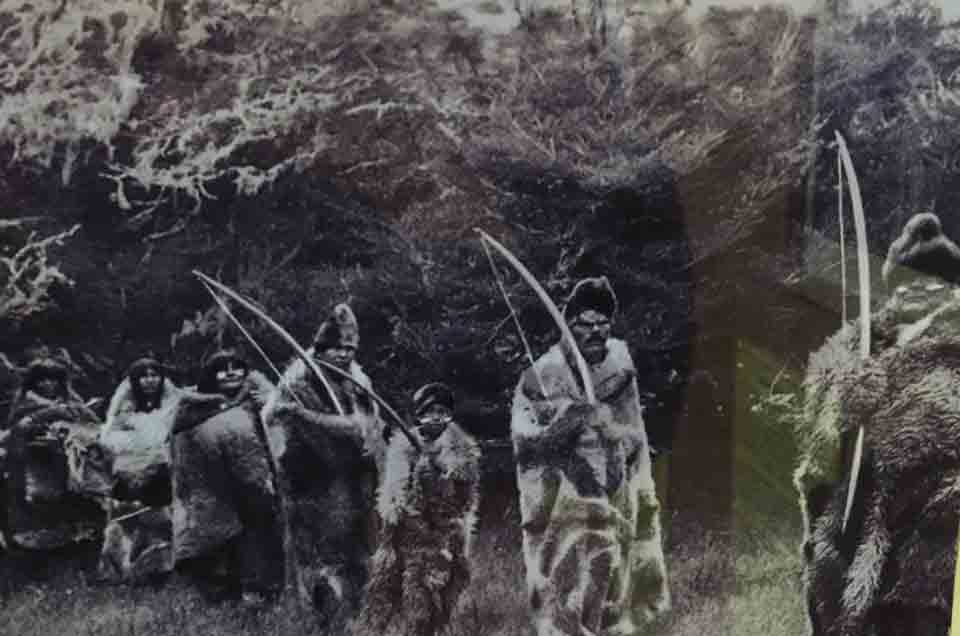 Archeological findings reveal that Patagonia and the Tierra del Fuego was inhabited by native peoples as far back as 4,500 years ago. These native tribes are commonly referred to as 'Tehuelche tribes' or 'Fuegians' but actually refer to a number of separate groups with their own unique dialects and traditions. Here, these nomadic people roamed desolate landscapes and endured the tough climate while hunting wildlife and marine life for survival.
While some native tribes of Patagonia were largely land-based, others relied on canoes to traverse the labyrinth of channels and waterways around the Tierra del Fuego. Charles Darwin reported seeing such people in his travels and noted that many wore little to no clothing, even in the snow. Instead, they stayed warm by covering themselves in fats and oils from fish and other animals to protect themselves from biting temperatures and winds. Additionally, they often lit a fire in the back of their canoes to keep warm while traveling over chilly waters. These reports are what led to the Tierra del Fuego, 'Land of Fire'.
On the Patagonian mainland, the native tribes were distinctively different from the coastal dwellers. Here, early explorers talked of giant people who roamed the land, hunting Guanacos with bow and arrows. They dressed in the heavy furs of their prey, made leather shoes to keep their feat warm for traveling in the snow and adorned their bodies with jewelry made from bones and other artifacts. The Spanish often feared these people for their size and their war-like tendencies referring to them as 'Patagones' or 'giants' which again, lead to the naming of Patagonia itself as the 'land of the giants'.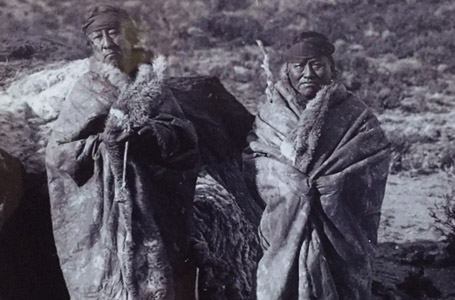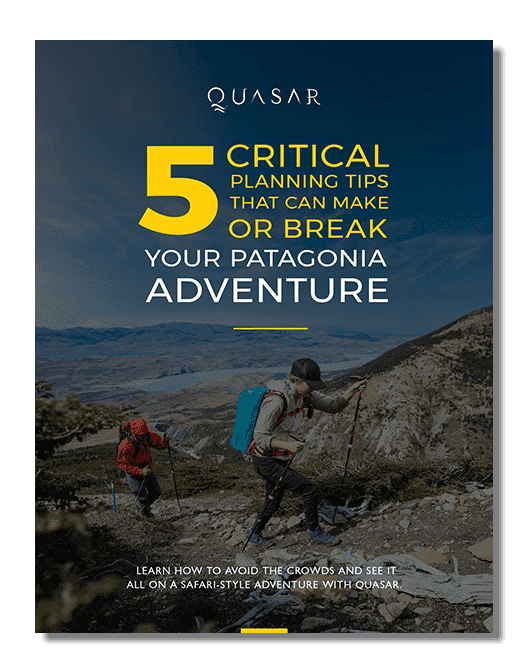 Interested in Visiting Patagonia?
Download this essential guide to avoid the mistakes that 90% of travelers make when visiting Patagonia.
While the information historians have been able to gather from ancient artifacts and cave drawings reveal that the people of this land were strong, enduring and well-adapted to the harsh climate, unfortunately, the influx of Europeans to the area lead to the eventual decline of these native people. Foreign disease to which they had low immunity mixed with alcohol, the increase demand on food sources and war with the new settlers wiped out a large majority of the population over less than 100 years.
While it is believed that there are some people left with blood ties to the native tribes of Patagonia and the Tierra del Fuego, mixing with the Spanish and European cultures has eroded their traditional cultures further, leaving us merely with tales of encounters that add to the mystery and intrigue of these native peoples.
Today, visitors to Patagonia and the Tierra del Fuego unfortunately won't see much evidence of these native tribes of Patagonia and all the indigenous groups. However, experiencing the harshness of this landscape and learning about the culture that once was will give you a great appreciation of the great adaptations that these people made to live in such an incredible, yet severe and unforgiving landscape.
To learn more about the strange folklore native tribes of Patagonia and the Tierra del Fuego, visit our Patagonia history page.