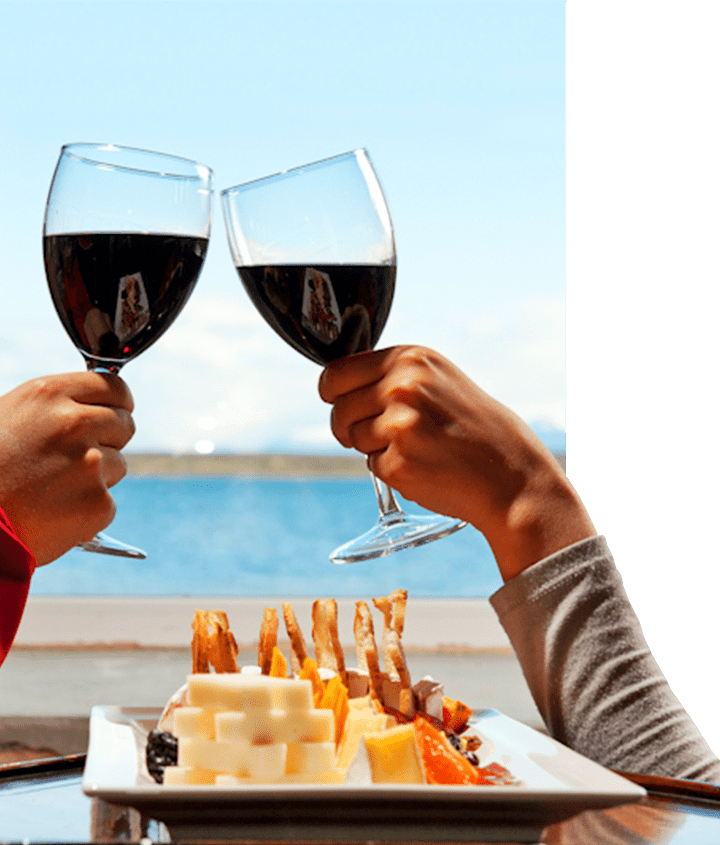 You've heard the saying, "When in Rome, do as the Romans do." Did you know there's a lesser-known saying that goes, "When in Chile, eat as the Chileans eat?" OK, maybe it's not really a saying, but it's on point. If you're going to travel all the way to Chile, you need to load up on Chilean cuisine to have the full experience. Just what should you eat, though? What Chilean food needs to make it on your "must try" list?
If you want to eat all the best Chile dishes, add these to your itinerary. These 5 dishes will allow you to immerse yourself in their culture. After all, you can learn quite a bit about Chile while noshing on typical Chilean food.
Machas a La Parmesana – Typical Chilean Food with a Twist
If you're looking for the best Chile food, look no further than the Machas a La Parmesana. This is traditional Chilean cuisine at its finest. This tasty dish consists of small hard-shelled clams, parmesan cheese, and wine. When you bite into it, you'll notice that it has an Italian flair, and that's not a mistake. An Italian immigrant invented this Chile food decades ago, and it's become one of the most popular of all the Chile dishes. It's mainly eaten as an appetizer, so you can give it a nibble before diving into your entrée.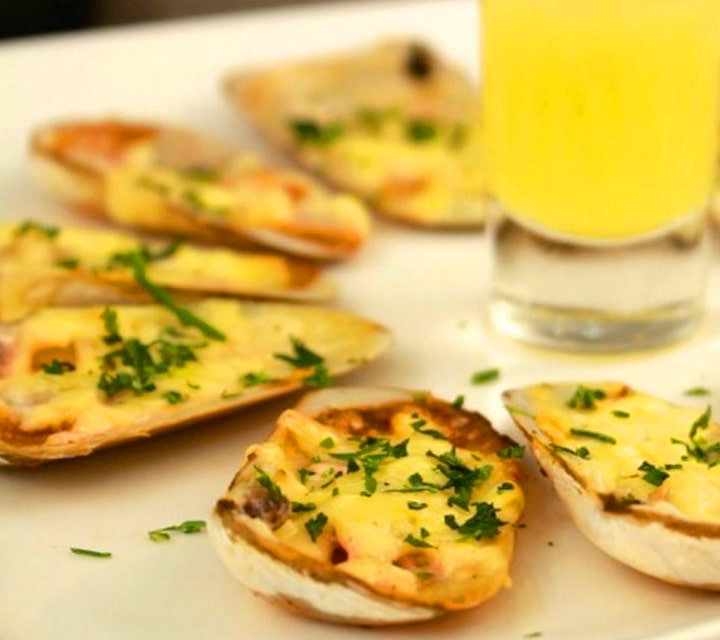 Empanadas – Chilean Cuisine at Its Finest
Latin America is known for its empanadas, and Chile is no exception. This Chile dish is a bit different from the standard empanada, though. Instead of filling the pastries with seafood or cheese, they're filled with pino in Chile. Pino is a mixture of ground beef, onion, eggs, and olives, and it's a popular Chile food option. These tasty treats are available throughout the year, but they are the most popular during Chile's Fiestas Patrias in September. The empanadas are always flowing during that special holiday celebration. That's cemented the tasty treat's status as one of the most popular foods in Chile. In fact, you would be remiss to travel all the way there and not try this Chile food.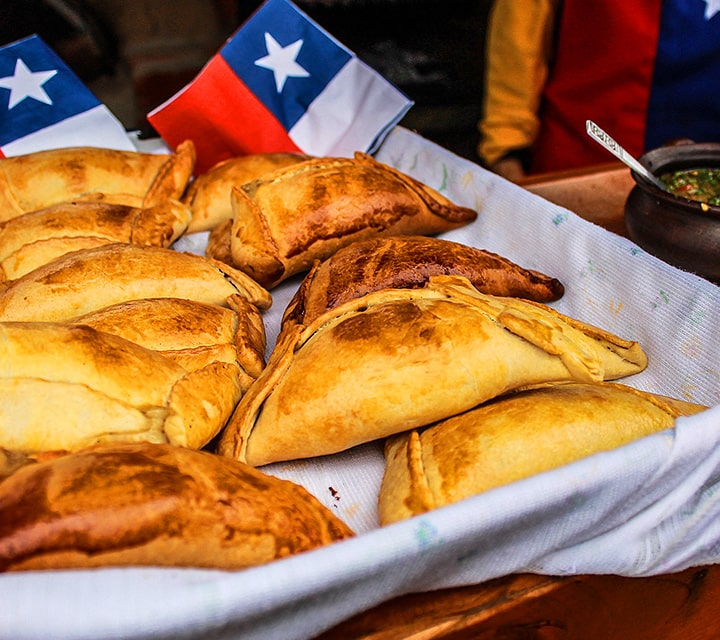 Pastel de Choclo – The Perfect Introduction to Chile Dishes
If you took out your Chilean to English dictionary and looked up "Pastel de Choclo," the translation would come back with "corn pie." That might not sound like much, but this is Chile food at its finest. The ground and seasoned sweet corn is mixed with chicken or beef, olives, and a hard-boiled egg. One bite and you'll see why this is the dish of the Elqui Valley. You will also understand that typical Chilean food is anything but typical. It's a flavor explosion.
Churrasco Sandwich – One of the Most Popular Foods in Chile
It's hard to believe that you would travel halfway across the world only to eat a sandwich, but this take on the sandwich is well worth the trip. The sandwich has thin pieces of steak situated on fresh bread. You can add avocado, tomato, and mayonnaise to this Chile food, as well.
While you can pick this and other Chilean cuisine up at a ski resort, you'll much prefer the meal when it comes from a street vendor. That's the best way to have authentic Chilean cuisine.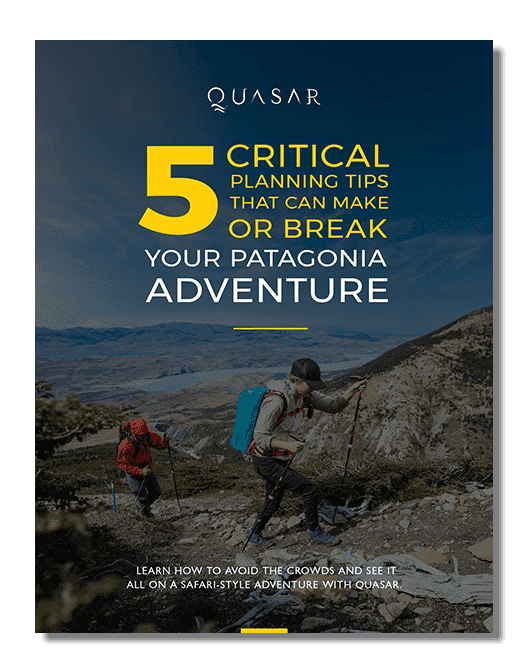 Interested in Visiting Patagonia?
Download this essential guide to avoid the mistakes that 90% of travelers make when visiting Patagonia.
Sopa Patagonica – Hangover revival medicine?
You can't go on a culinary tour that includes all the typical Chilean food without trying Sopa Patagonica. This dish heralds from the Chiloe Archipelago. This group of islands has easy access to seafood, and the soup is loaded with it. Shrimp and mussels are typically part of this Chilean cuisine. You will also get pork and Chilean potatoes in the dish. You will notice that the soup changes a bit as you move from one region to the next. That's a great reason to try this and other Chile dishes repeatedly during your trip. Regions are known for putting their own spin on Chile food, after all.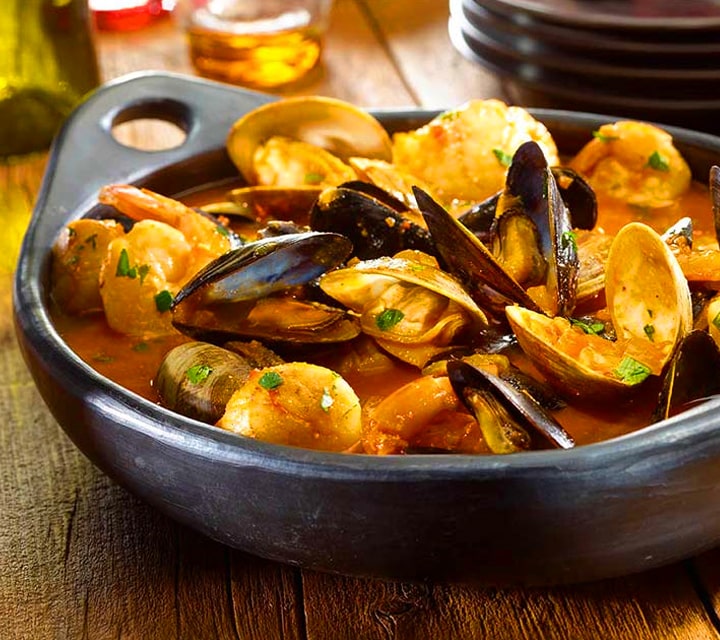 There is no love sincerer than the love of Food!
- George Bernard Shaw
Experience the Best of Chilean Food & Cuisine
Is your stomach growling at the very thought of trying typical Chilean food? While you could try your hand at making various Chile food on your own, it won't taste the same as the real deal. You need to go to Chile to truly experience the best of Chilean cuisine. If the thoughts from reading about all of this food is making you wonder what you will wash it down with, come read about Chile's famous wines!
Book your trip to Chile today with and explore Patagonia travel. It won't be long before you're chowing down on the most popular foods in Chile and experiencing true Chilean cuisine. Culinary heaven awaits when you explore the treats of this beautiful South American country.
Mouth still watering? Read on to see more images of Foods You Must Try When Visiting Patagonia with Quasar's South America Travel Blog.