One of the more appealing aspects of a cruise in the Galapagos Islands is how gloriously removed you will be from the rest of the world. Nevertheless, spending your vacation in the most amazing natural environment doesn't mean you have to be unreachable. Even though many tourists wish to escape to a remote destination, you can still stay connected on the Grace yacht when you're out to sea.
Satellite and Cell Phones:
Regular cell phone service is available onboard during specific times throughout your trip. This is normally when your yacht is close to one of the port towns in Galapagos (Puerto Ayora on Santa Cruz Island, Puerto Baquerizo Moreno on San Cristobal Island, Puerto Velazco Ibarra on Floreana Island, and Puerto Villamil on Isabela Island). The availability of this service depends on signal coverage, and requires an additional charge.
Satellite phone service is also available onboard at all times at an extra cost. If you need to make a call, please let your Cruise Director know and they can provide you with details and rates.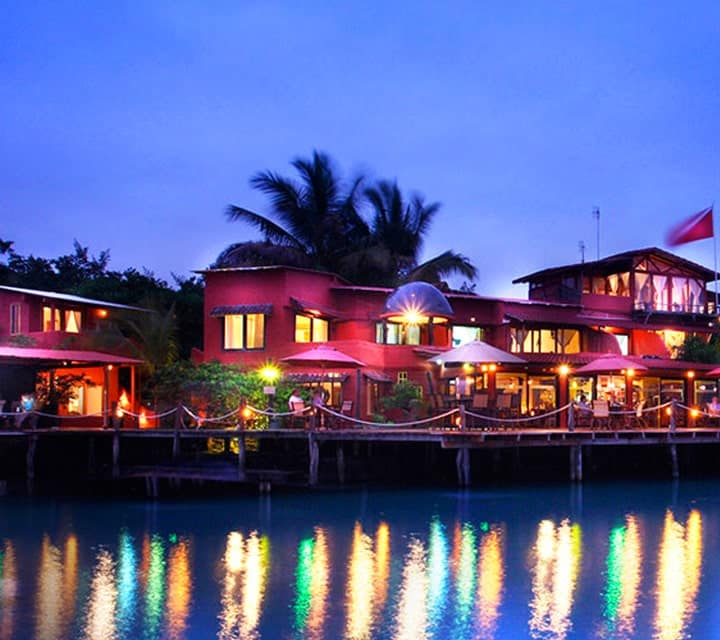 Bringing Your Smartphone:
Before bringing your smartphone while traveling in the Galapagos Islands, you should check with your carrier to see if they offer discounted roaming rates for Ecuador. You may consider purchasing a prepaid SIM card for cell phone data, or download an international messaging app like Whatsapp.
So, stop thinking you´ll be in the middle of nowhere without reach of those you love and care and enjoy your vacation while in the Islands!
Bringing Your Laptop:
Bringing laptops or tablets to your Galapagos vacations is a great tool to upload your photos, store videos, watch DVD movies and more. The crime rate is very low in Galapagos, it is safe and secure to bring camera and gadgets. Certain restaurants now offer free Wi-fi for their customers, though connection is rather slow, the power tends to cut out.
Wi-Fi and Internet Service
Traveling to the Galapagos is about getting an immersive experience in nature, taking a break from the hectic scramble of modern life, and connecting with your fellow travelers on a deeper level. However, enabling internet access for a limited time is part of Quasar's travel philosophy and what the majority of our guests prefer. In order to maintain some flavor of being unplugged, our system and network limits the use of Wi-Fi and internet access to certain times of day, although we also do offer an unlimited Wi-Fi package.
Wi-Fi and internet access is available between the hours of 12:00 pm and 4:00 pm, and again from 9:00 pm and 12:00 am.
Packages for Purchase on a Galapagos Cruise
We want to ensure all our travelers can tailor their experience to their individual needs. Guests may purchase additional vouchers and service packages while aboard the Grace yacht.
Complimentary Package: all guests receive a 25-minute voucher free as a courtesy of Quasar
Package 1: receive a 25-minute voucher for $22.50 USD
Package 2: receive a total of four (4) 25-minute vouchers (100 minutes total) for $55 USD
Package 3: receive a total of ten (10) 25-minute vouchers (250 minutes total) for $100 USD
Package 4: receive a voucher that offers unlimited use of Wi-Fi throughout the cruise for $200 USD
24/7 Package: receive a voucher that offers 24/7 Wi-Fi throughout the cruise for $800 USD
The Fine Print
Internet connectivity in the Galapagos may be intermittent or of poor quality—mainly due to factors like satellite coverage and climate—and affects all Galapagos yachts. Wi-Fi signal onboard is only available on the yacht's interior lounge, inside and al-fresco dining areas, and the al-fresco bar.
Purchased vouchers can only be used by a single guest and apply to a single device. Once a voucher is activated, the timer begins and cannot be canceled or paused. Please activate your vouchers once you are ready to use them entirely for their 25-minute validity.
Finally, be aware that continuous connectivity to communication applications such as Zoom, Skype, WhatsApp, Google Meet, and others are affected by internet connectivity, climate, or network saturation.
Your luxury cruise to the Galapagos is sure to be unforgettable, but it doesn't have to be entirely unplugged!